At Stitch Fix, we have billions of pieces of information about style, fit and size flowing through our ecosystem to make real-time recommendations personalized to each of our clients every day. One of the sources of new data informing these recommendations is Style Shuffle – a quick, fun, and easy way for clients to tell us more about their personal style by giving a thumbs up or thumbs down to an outfit or item. 
Our algorithms quickly learn about personal style by getting this feedback on a wide array of styles – from bright colors and prints, to fits of jeans or styles of tops – and the more styles clients rate, the better their personalized experience is. For any given item within our catalog, our algorithms know which clients are going to love an item within two days.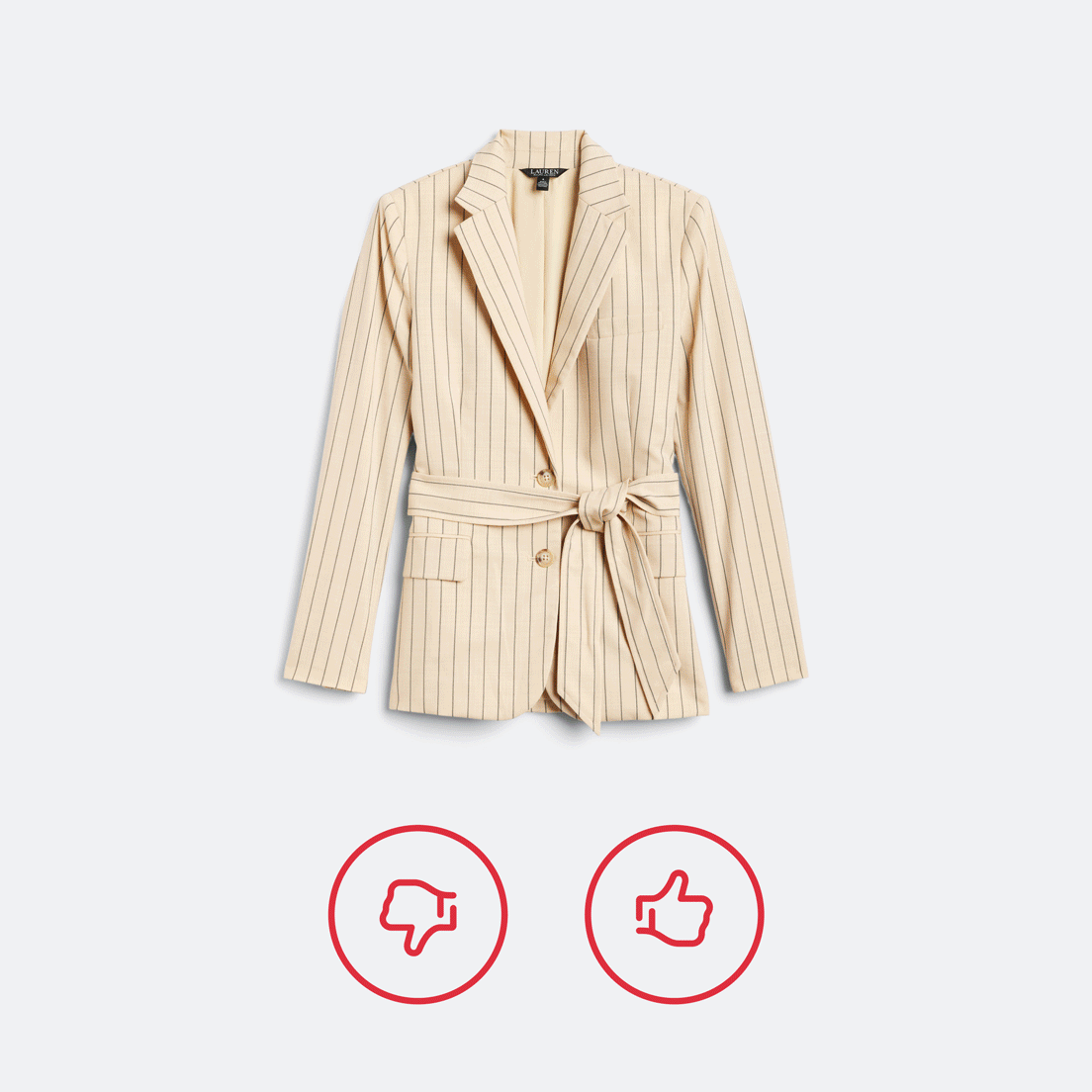 We're excited to share that today we hit a new milestone – 10 billion interactions in Style Shuffle since the game was introduced in March 2018. And with around 4.5 million new interactions in Style Shuffle by clients every single day, we're building the most extensive and data-driven understanding of personal style in the world.
How It Works

Here's how Style Shuffle works: When a client shares a thumbs up or thumbs down on an item in Style Shuffle, our models take in those ratings and update their personal style preferences and recommendations – powered by our "Latent Style" algorithm – in real time. The more the client rates, the more we "learn" their style and better curate our recommendations for them. "Likes" (thumbs up) are just as important as "dislikes" (thumbs down) – so we know what styles to avoid sending clients and refine their style profile. 
All these data points create our Style Graph, with a position for every item we've shown in Style Shuffle, and for every client – distilling 10B data points into 10M coordinates on the map. We've taken these coordinates, further processed them down to three dimensions, and created an interactive visualization for our teams across the business to use to explore the style of our items and style preferences of our clients. 
A client's cumulative ratings are then used as one of many inputs to filter Stitch Fix's vast inventory to only those styles we think they'll love. Our Stylists can then quickly and accurately choose pieces from that assortment that will best suit the client and their needs. The aggregate ratings give our technology and Stylists a clearer understanding of clients' personal style, which powers both what we send our client in a Fix and what they are served in their Freestyle Shops. 
Clients who play Style Shuffle are overall more satisfied with their Fixes than those who don't. This data, and its input to our algorithms, has a very real impact on how well our algorithms and Stylists can serve you.
Style Shuffle is just one of many inputs into the ecosystem of technology and human touch that powers the Stitch Fix experience – you can read more on our technology blog Multithreaded here.