Back in 2017, we purchased Mohnton Mills, a cut & sew factory and knitting mill that has been producing knit garments in Mohnton, Pennsylvania for more than 100 years. Welcoming Mohnton Mills into the Stitch Fix family opened up a significant opportunity for us to create our own exclusive products more responsibly. 
Today, we are excited to announce the launch of Mohnton Made, a more sustainable and size-inclusive line of modern essentials that are knit, cut and sewn in the USA, and available exclusively at Stitch Fix.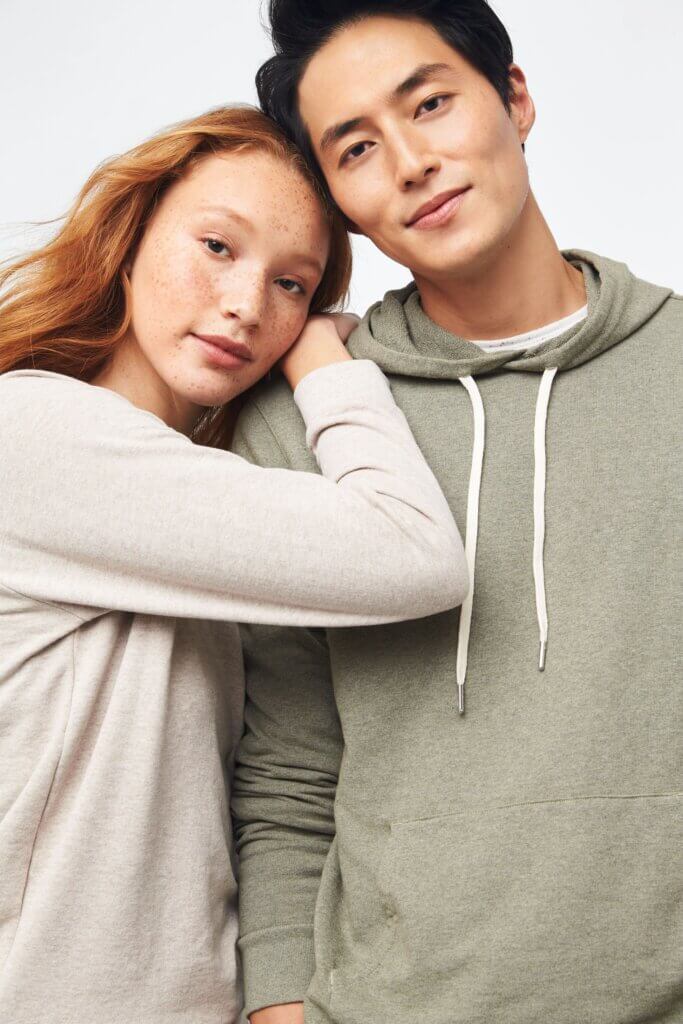 The line offers relaxed, modern styles for women & men developed using Stitch Fix data to create the perfect fit, making more sustainable everyday essentials available to everyone through a size-inclusive offering ranging from XS-3X in women's and XS-3XL in men's. 
Mohnton Made is made more sustainably using upcycled cotton and recycled polyester along with natural plant dyes in the t-shirt assortment. For this more sustainable dye process, we partnered with Green Matters Natural Dye Company to use collected rainwater and plant matter, including Madder Root, Myrobalan and Cutch, to garment dye the t-shirts in the collection, so each batch is slightly different and unique.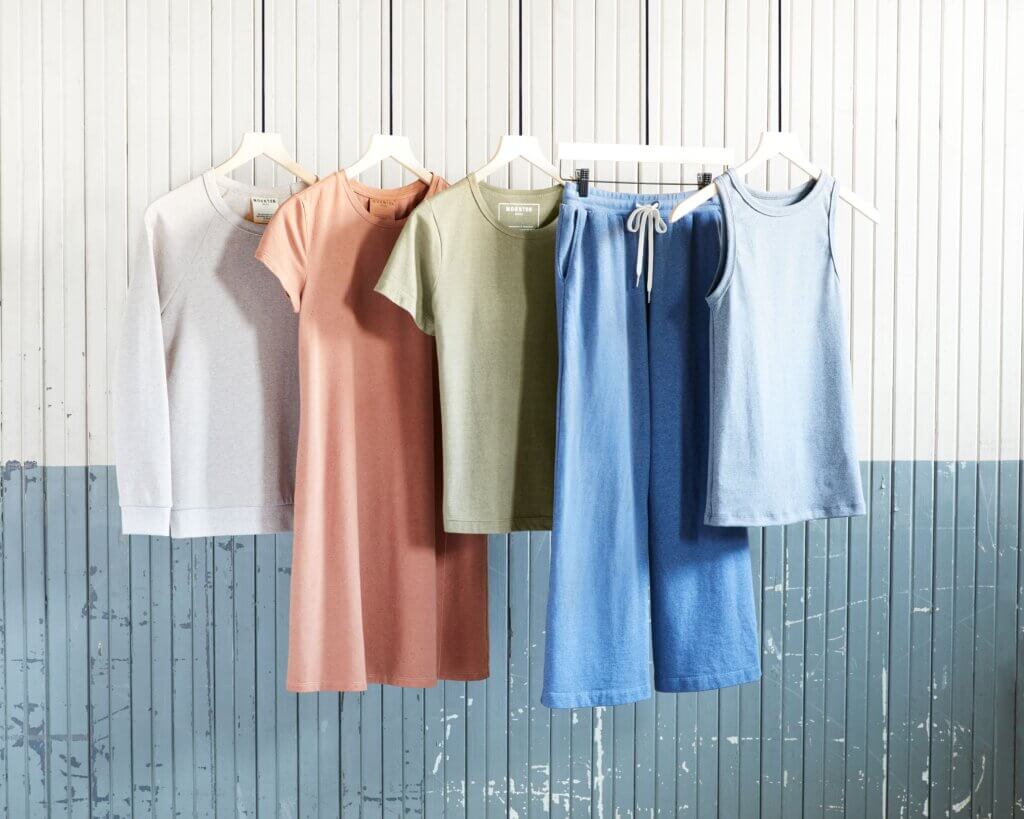 Because Mohnton Mills is proudly owned and operated by Stitch Fix, it allows us to fully support and commit to social and environmental responsibility, including the use of more sustainable fabrics and small-batch production for a smaller environmental footprint. 
Mohnton is a small textile-driven community in Pennsylvania known for its manufacturing roots and rich history. While new technology in the garment industry is changing the way clothes are developed, keeping the practice of sewing alive and thriving – especially here in Mohnton – is incredibly important to Stitch Fix. Many of our Mohnton Mills team members bring more than 20 years of knitting and sewing experience.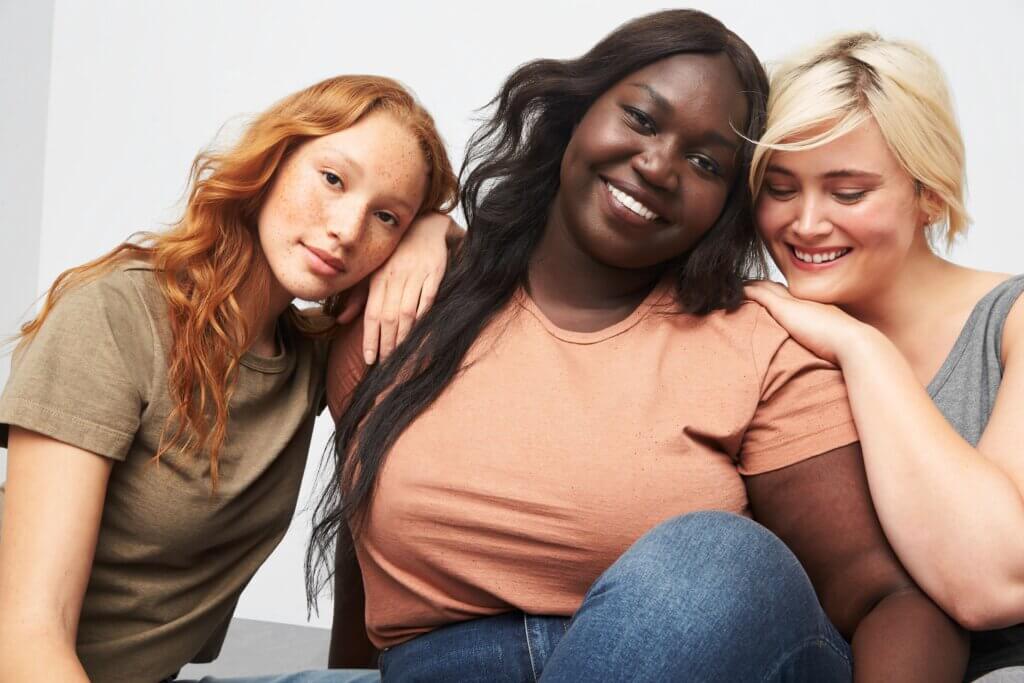 "Combining the rich heritage of Mohnton Mills with Stitch Fix's data-backed designs made for a really unique creation process that shines through in Mohnton Made. Mohnton Mills has been producing knits for the past 115 years and by combining their unparalleled techniques with more sustainable materials, we are able to offer our clients more thoughtfully made, high-quality essentials that everyone needs in their closet," said Loretta Choy, GM of Stitch Fix Women's.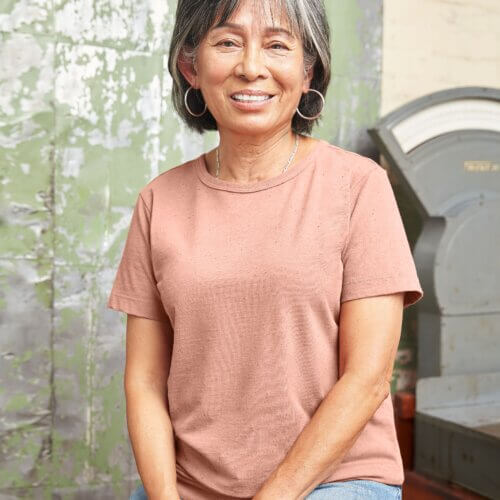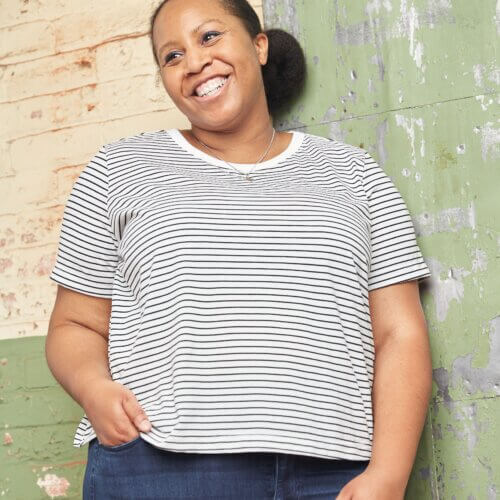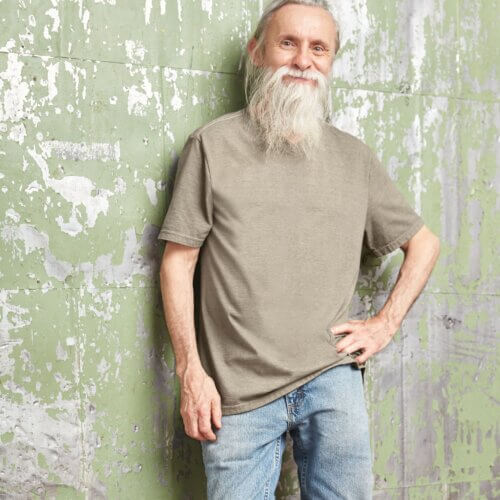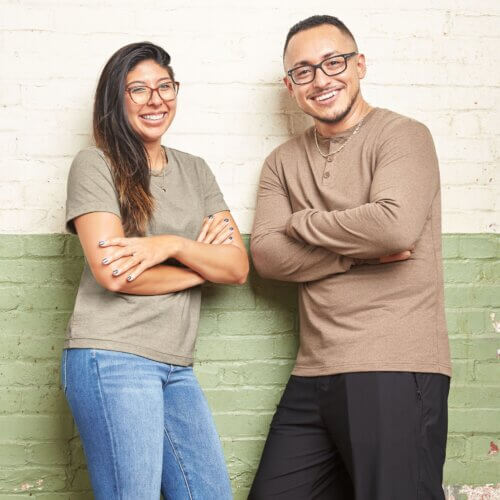 Our team at Mohnton Mills wearing items from the collection  
Mohnton Made is one step towards our larger sustainability goal to source 100% of the main materials (cotton, polyester, viscose) in our private label products more sustainably than conventional alternatives by 2025.
To shop the Mohnton Made collection visit stitchfix.com/mohntonmade-women or stitchfix.com/mohntonmade-men.