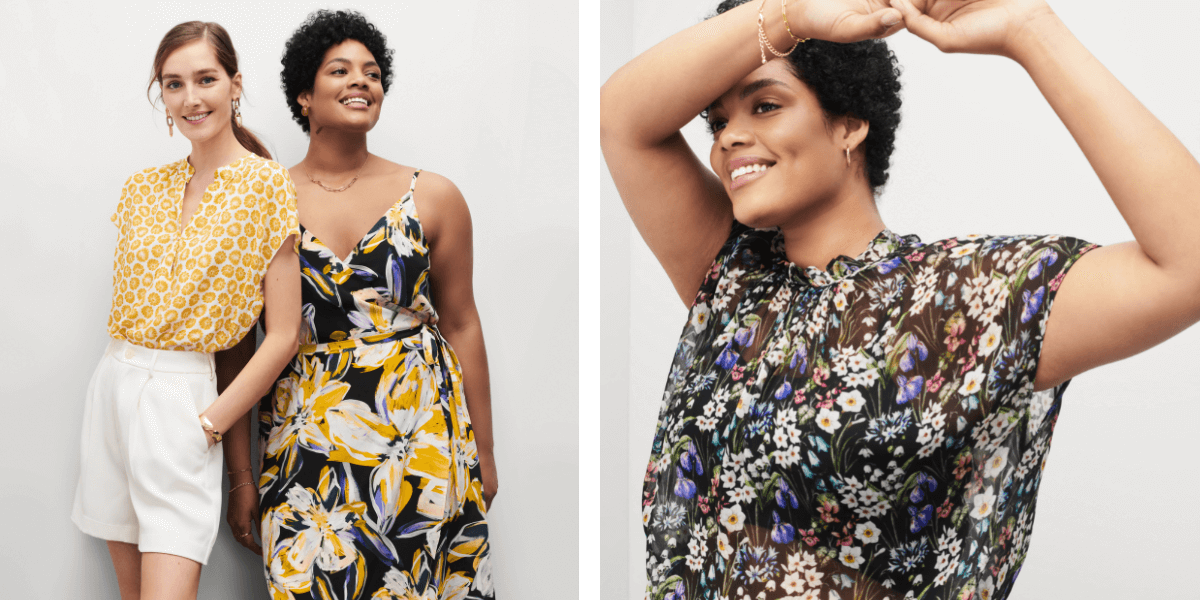 We're proud to share our latest size inclusive collaboration in partnership with Amour Vert, which marks the first time the stylish, sustainable brand will be available to women who wear above a size XXL. The collection is exclusively available on Stitch Fix.
Amour Vert and Stitch Fix share a passion for bringing more sustainable, stylish options to women of all sizes, and this partnership merges our combined strengths: Amour Vert's expertise in sustainable fashion and Stitch Fix's data-driven, deep understanding of the fit and style nuances for extended sizes. 
Collectively, we're filling a gap in the Plus-size market for high-quality, timeless styles made more sustainably. 
The design and development process

To determine which styles should be included in the collection, Amour Vert identified silhouettes that have been the best-selling, most-loved and most-worn by customers for over a decade.
Building on a decade plus of experience in data-driven design, Stitch Fix leveraged over 20 million points of client feedback on plus-size items purchased to date and provided detailed style, fit and size guidance to Amour Vert for use in their design development. Our team shared insights around the best-performing Plus styles and prints, price sensitivity across various categories, our Plus Size Toolkit with design best practices for size 1X and up (that is continuously updated based on the latest client data), and access to our own fit models.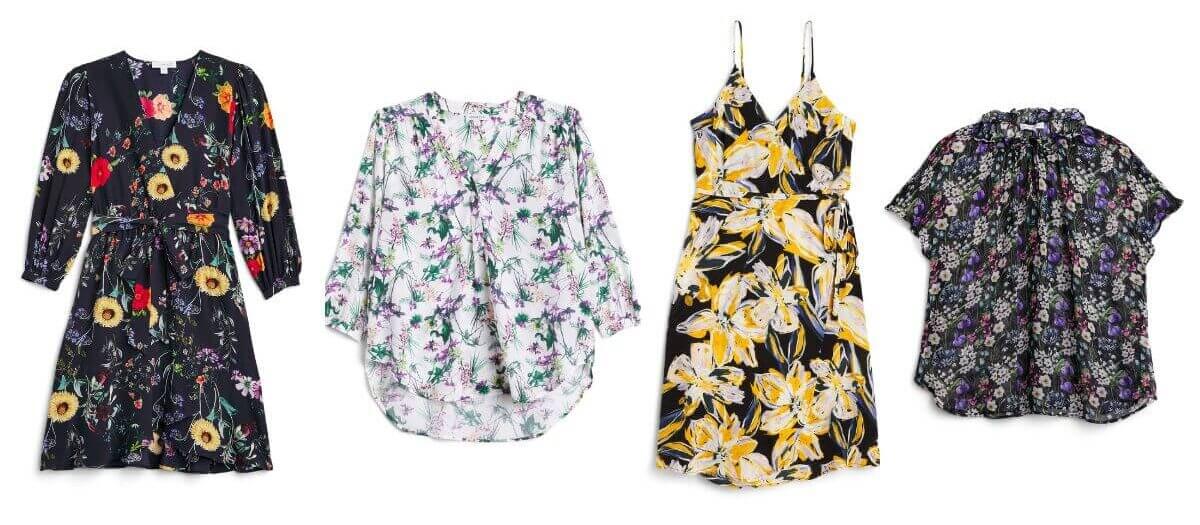 To make sure we got the fit just right, we then reviewed the size grading across every style and provided guidance around the key points of measurements for sizes 1X to 3X – a fit block that is unfamiliar to most brands because of the unique design nuances for extended sizing. For example, with Plus, we don't expand the shoulder width as much as we do the chest, and hip measurements are graded up more with each size. 
Some of the unique design updates that were addressed from data-driven insights and our wear-test process include:
• Removing some pleats in the shoulders of the Elma Dress for the extended size range to maintain the delicate look of the dress.
• Using two ties versus one tie or a button closures for multiple dress styles.
• Incorporating more darts and minimizing details like ruffles and pleats with woven styles that have less stretch – to keep the designs feeling classic and feminine.
About the new collection

The launch collection features 17 styles including feminine wrap dresses, breezy knits, and classic blouses priced between $58 to $278 that are made using the most ethical, traceable, and eco-friendly raw fibers and materials available today. Each style is available in size XS though 3X.

Launching Plus on Stitch Fix

Through our partnership, Amour Vert not only received design guidance and could launch the new line quickly, but they will secure detailed feedback from our clients in the purchase process to help refine the line moving forward. 
Stitch Fix has become a go-to resource for brands that want to test extended sizing. Our partners trust that their product will not only make it onto the right people, but that they'll learn a lot in the process. By helping brands like Amour Vert to introduce Plus, our hope is that we're helping the industry at large become more size inclusive – and as a result, providing great fitting, stylish clothes for everyone.
To shop the new collection, request pieces from your Stylist or search Amour Vert in Freestyle – where you'll find new styles like the Elma Floral Silk Wrap Dress and the Colombe Knit Short Sleeve Midi Dress.
For over five years, Stitch Fix has been committed to offering extended sizes through our private labels and brands we think our clients will love. Our roster today includes styles from over 100 brands including Universal Standard, Beyond Yoga, Madewell, Adidas and Levi's, and we've worked with more than 10 brands to create their first-ever Plus collections, including Mavi, Karl Lagerfeld and Rebecca Minkoff.