Next up in our Q&A series – where we introduce you to the team members who are behind-the-scenes building your personalized Stitch Fix shopping experience – is CJ Allen, our VP of Product for Client Experiences.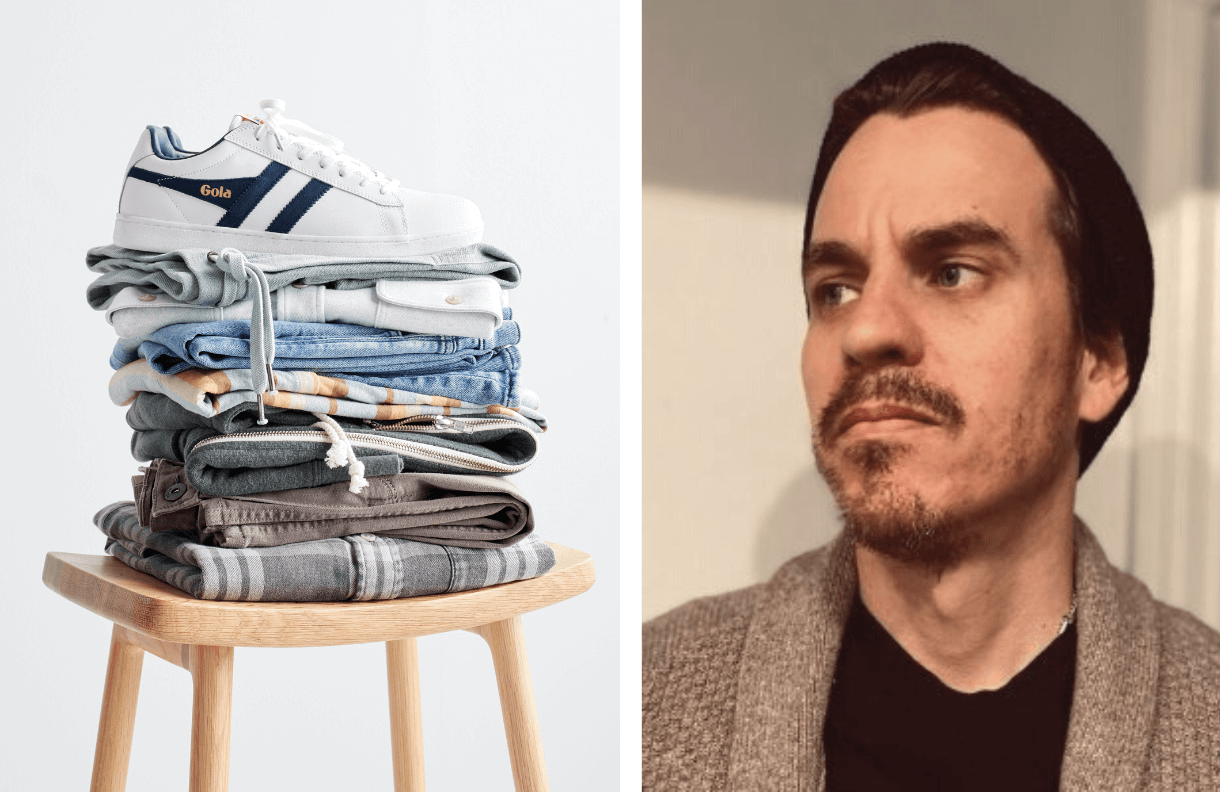 Q: Can you tell us about your background? 
I grew up with dreams of becoming a lawyer, but after spending four years in the courtroom as a Bailiff, I realized that wasn't the path for me. However, I did get involved in developing the XML standards which became the basis for electronic court filing and through this experience I saw how disruptive technology could be in this sector, so that was the beginning of my career in software development and business.
After completing an MBA from the W.P. Carey School of Business (ASU), I spent a year learning Enterprise Architecture and building products for a workers' compensation firm, then joined a startup that built software that connected wholesale distributors with marketplaces, including Amazon, giving me the opportunity to work closely with Amazon leaders and the opportunity to join Amazon as a Product Manager. 
I spent a great 9 years there in leadership roles across Selling Services, Prime Video and Alexa. In my most recent role at Amazon, I led the Spoken Language Understanding Group within Alexa Smart Home which is where I came to appreciate the disruptive power of machine-learning and AI. It inspired me to imagine all the opportunities and experiences that could be built for customers when science and engineering capabilities are married with people as experts (humans-in-the-loop). This interest brought me to Stitch Fix where I'm inspired by innovating on behalf of clients to make it easier to discover personal style and build a closet of items that help you show up to the world as your best self. 
Q: What are you focused on Stitch Fix in your role as VP of Product, Client Experiences?
A: In my role as VP of Product, I'm focused on empowering our teams to create exceptional client experiences – whether that's making it easy for clients to schedule their first Fix or buy items directly from their personal shopping feed in Freestyle. I am lucky to have a team of product managers who deeply understand our clients' needs, thanks to the feedback we receive and the relationship we have with clients. They have amazing ideas for innovating our experience – a large part of my role is to help my team bring our product vision to life. As a team, we remain focused on making it easy to create an account and make your first order with Stitch Fix and, in partnership with our Stylists, helping clients discover styles, brands, outfits, items, and trends they may not have found themselves. 
Q: What drew you to Stitch Fix?
A: Well, first off I've been a client for over 3 years, and my wife and two daughters are also clients. I personally experienced the value in our service and remembered my "wow" moments of trying on a shirt and pair of pants I would have never thought to buy myself, that fit really well and made me feel confident. So I believe in the service and what we can do for our clients. Since I knew so much about the product to begin with, I quickly became inspired by the opportunities to create even better experiences across Freestyle and Fix. I was drawn by the amount of "what ifs" and the level of possibility to find even more ways to offer personalized, engaging shopping experiences to our clients. 
Q: What aspect of Stitch Fix's culture inspires you? 
A: I really connect with the tenets of our Operating System, which is how we talk about our culture and values, especially "Put the Client First" and "Boldly Create the Future." I value when my teammates make decisions based on what's best for our clients and challenge today's status quo as we build for the future. 
Q: What's something you care about that takes up your brain space outside of work? 
A: My wife and I have two daughters and they are both involved in the sport of gymnastics which keeps us fairly busy between practices and meets. I've also told them that they will never be able to hold a handstand longer than me… and they are getting pretty good, so I'm constantly working on my core and shoulder strength so I can keep up with them. 
Beyond family time, I commit my energy and time on a couple things very important to me: 1) supporting non-profit organizations focused on youth development, and 2) supporting founders and entrepreneurs with mentorship. In my personal life, I had the privilege of being adopted (avoiding foster care) and raised by a loving family, and in my career, I've had the privilege of working at many innovative companies – it's important to me to leverage my experiences to give back and help others. I am always open to sharing more about the impact of two organizations I'm closely involved with (Treehouse and the YMCA of Greater Seattle), and to new connections as I find so much inspiration talking to young founders and motivated leaders. 
Q: What's the most interesting thing you've read, watched, or listened to in the past year? 
A: I personally love to read books about company origin stories or microhistory books. I have a goal to read 31 books this year so I am always looking for a recommendation if folks want to connect on Goodreads! Three books I've read in the past year that I found interesting were: Shoe Dog: A Memoir by the Creator of Nike; That Will Never Work: The Birth of Netflix and the Amazing Life of an Idea; and The Big Necessity: The Unmentionable World of Human Waste and Why It Matters.
Q: What's your favorite Stitch Fix purchase? 
A: As I mentioned, I've been a client for a minute… over 25 Fixes and way too much Freestyling as of late. My favorite purchase might be a blue Pocket Crewneck from Mohnton Made. I love the fit, the material is amazing – it's just so comfortable. I think my new favorite brand is Scotch & Soda. I had never heard of them until Stitch Fix recommended a sweater that I bought and loved. Now I'm heavily using our new personalized Search feature to check in on new Scotch & Soda items that match my personal style, fit, and size.
To hear more about CJ's career journey and product advice, check out his recent fireside chat with Product School.