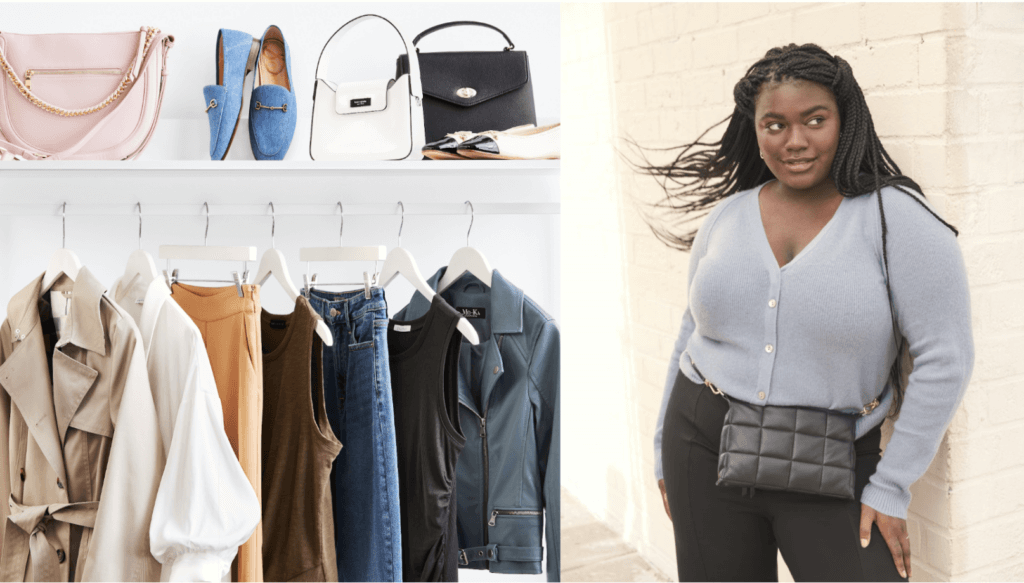 Using feedback and sales performance data from our 3.6 million clients, as well as insight from our personal stylists and trend experts, we've uncovered the hottest trends people are prioritizing now and styles they'll be looking for in the months ahead.
Our latest insights confirm that clients are rounding out their post-pandemic closest by continuing to invest in pre-pandemic essentials they may have paused on previously – whether it's for a day in the office, a night out with friends, or a fun winter get-together.
Clients are building out their Intentional Wardrobes, our 2023 style prediction
¹
that takes the concept of a capsule wardrobe — a tightly edited assortment of versatile, trend-proof investment pieces — and personalizes it.


• Across both women and men, everyday essentials continue to be one of our largest categories, accounting for 68% of sales for women's clients and 54% of sales for men's clients.
•  Clients are looking for adaptable, high-quality wardrobe pieces that can bridge wearing occasions through functionality. In the last quarter, sales of women's basics with price tags over $100 increased 61% year over year².
Clients are prioritizing versatile yet refined options to support the transition from desk-to-dinner. With roughly three-quarters (77%) of our clients currently working full-time¹, many are adopting styles that can transition from workwear to weekend wear, or 24/7 Dressing, a reinvention of business casual that adds elevated essentials.

• Sales of dressier items in the "career" category are up by 19% for women's clients and 11% for men's clients compared to this time last year.
• Blazer sales were up by 30% for women and 20% for men year over year, with men opting for more casual, knit styles.
• Sales for women's fitted dresses were up 27% year over year. Wrap and sweater dresses were also a favorite, as well as printed blouses and cashmere sweaters paired with loafers.
• Straight-leg and bootcut pants, the #1 denim silhouette that clients want to try in 2023¹, were up 15% year over year.
• Men's popular items for workwear were woven long-sleeve shirts, which grew 51% year over year, and dress shoes, which grew 29% year over year, specifically Oxfords.
Clients are prioritizing their social life and investing in items for a range of outings and occasions. Women's and kid's sales for clothes to wear for "special occasions" increased by 24% year over year, while men's sales increased 11% year over year.

• As get-togethers became more prevalent, client requests for clothes to wear for holiday occasions and parties soared – increasing by 118% year over year.
• With more family outings and holiday activities, kid's clients loved to step out in velvet, sequins, fair isle prints, and plaid.
• Our dedicated Holiday Party shop drove the most demand out of any of our curated shops this winter.
• Women's clients were responding to fun party tops, dresses with sequins, lurex and foil prints, faux leather pants, and faux fur coats.
• While wearing heels felt almost unimaginable during the pandemic, women's clients are gravitating back towards this pre-pandemic staple. Heels saw a 25% sales increase year over year.

Client preference for seasonal shopping is returning to pre-pandemic timing. We saw interest in styles for winter vacations and cozy looks, following trend lines of pre-pandemic.

• Searches for "Vacation" styles began to climb just after the New Year, proving that clients are looking for outfits for the winter vacation season.
• Clients are increasingly willing to travel outside of the U.S. Notable locations of travel from client requests notes are Cancun, Puerto Rico, and Jamaica. For domestic destinations, Arizona and Florida reign supreme.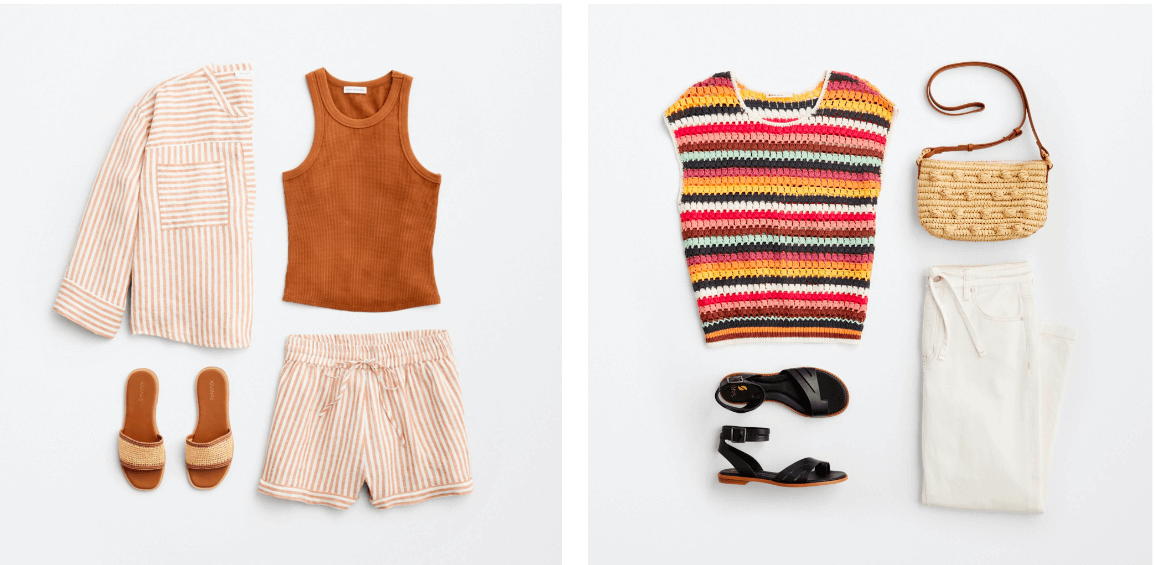 • Stepping out of the house more drove demand for outerwear, with women's coats seeing a +130% increase year over year. The most popular coats in Fix were midweight puffer coats and tailored, wool blend or faux wool styles.
• Men prioritized outerwear with sherpa lining, while sales for kid's coats and jackets increased by 30% year over year.
Find more insights on style and shopping trends for this year in our 2023 Style Forecast report.


¹ Survey fielded to over 2,000 U.S.- based men's and women's Stitch Fix clients.
² Anytime "this time last year," "year over year" or "this season" is referenced in this blog post, it refers to the time period: November 2022 – January 2023 as compared to November 2021 – January 2022