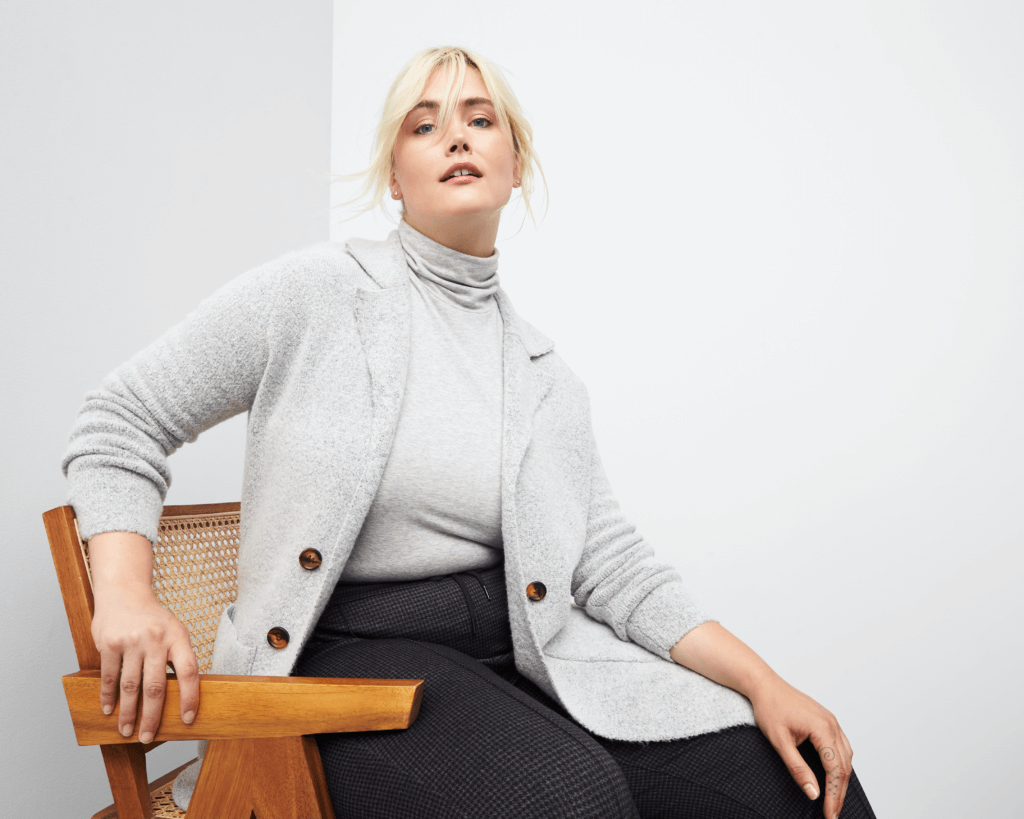 Shopping data from our second fiscal quarter (November 2021 – January 2022) reveals that clients are continuing to establish new everyday routines, getting out of the house and socializing more. And whether it's for a girls night out, a date, or heading into the office, the versatility of our clothes remains a style priority. Following are a few style data highlights from Q2.
Women's sales for the "Social Events & Night Out" category increased more than 40% year over year, as clients wanted new styles for a more open world. More evidence of increased social life: client requests for clothes to wear on a date increased 12% and over 50% for going out from the same period last year.
— Dresses revenue soared – up over 30% from Q2 last year – with the Social Event/Night Out and Special Occasion categories driving the most revenue for dresses in Q2 with over 2X growth from last year. Clients loved asymmetrical hems and luxe fabrics like satin, velvet, and sequins. 
— Jewelry sales for Social Events and Special Occasion has grown since Q2  last year, and increased over 80% from Q1 to Q2, as clients went out for the holiday season.
— Sales for heeled booties were up 50% over 2021, and footwear sales for the Going Out category were up over 70% from last year.
— We saw an Outerwear Refresh happen: Coats sales were up more than 150% year over year as clients wanted a new look for going out in cooler temps. Coatigans were the style of the season, with sales up significantly from last year at +180%; client requests for this style were also up 50%.
— Fairisle, colorblock and plaid were the favorite prints for our Women's clients in Q2, and they preferred more muted colors – olive, burgundy, dark purple, and dark green.
Men's clients are updating their wardrobes, too – primarily with styles they can wear every day like jeans, tees, polos, and new shoes. The Men's "Everyday" category grew nearly 10% in Q2 over last year.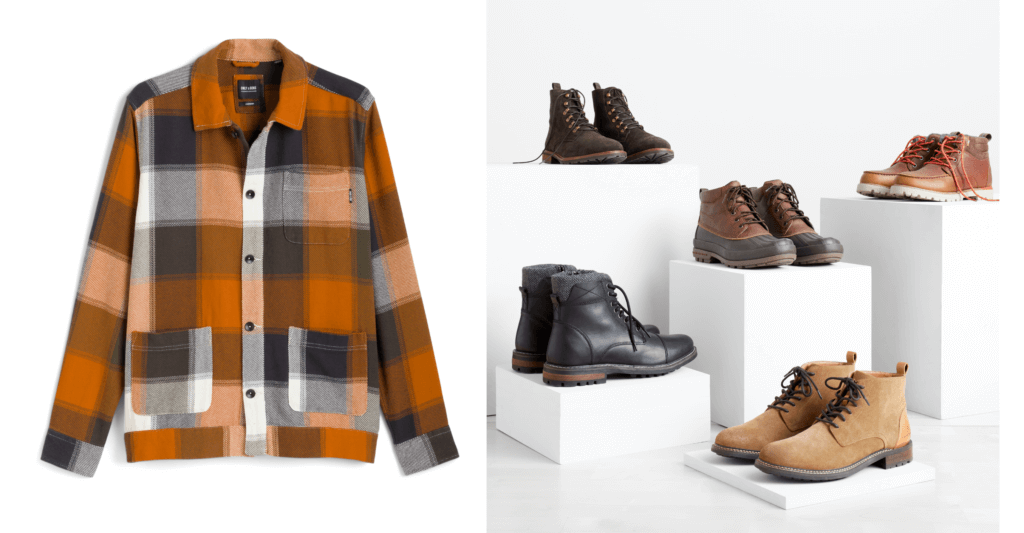 [heavy check shacket; Men's boots and chukkas]
— Men's Casual Shoes revenue was up over 30% year over year, including boots and chukkas that accounted for just over a third of all footwear sales, growing nearly 40% since last year.
— Men want new outerwear, too – with the category up 10% to last year, and "lightweight outerwear" up over 40%. The highly versatile Shirt Jacket was a popular lightweight style, making up nearly 40% of Men's outerwear sales in Q2.
— With jeans a versatile, staple pant for social events and work, the Men's denim category is also up about 10% from last year.
— Colorblock and Stripes were the most popular prints for guys – showing up in sweaters, fleece, and knits for our clients who were looking for classic varsity and athletic styles.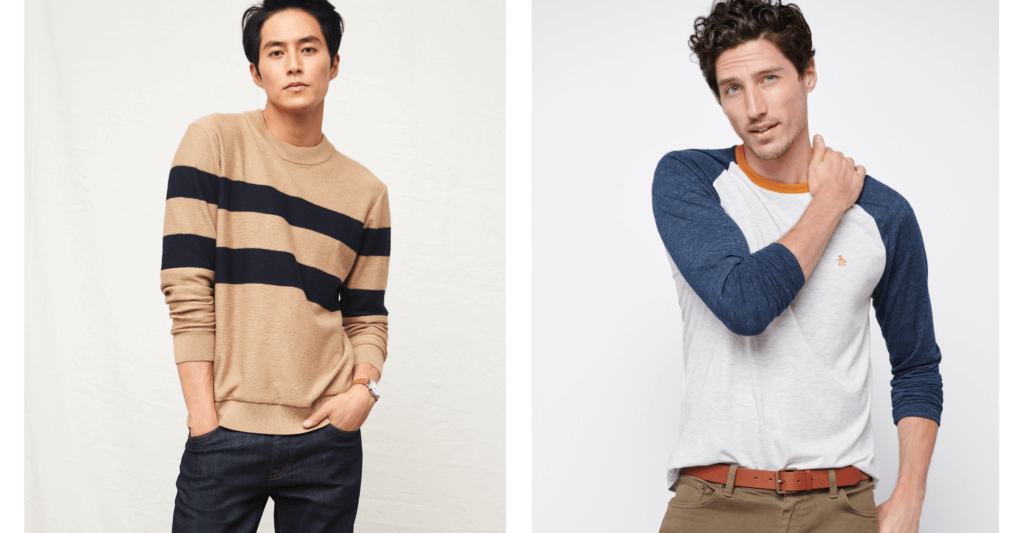 [colorblock raglan crewneck; striped crewneck sweater]
Versatility is important to our clients, more than ever. They want clothes for a more flexible lifestyle – including a hybrid work environment – which is why the Business Comfort style continues to be popular.
The Men's everyday wardrobe is increasingly overlapping with his work wardrobe. Women are choosing styles like oversized blazers and comfortable but polished-looking footwear.
— Sales for Women's structured blazers were up over 25% year over year, with clients more interested in oversized, boyfriend styles and stretchier knit  fabrications but professional silhouettes.
— Women's workwear knits revenue is up nearly 25% year over year.
— Workwear handbags are a larger portion of our handbag sales Q2 this year to last year.
— When it comes to footwear, Women's clients are loving menswear lug loafers – they've soared in popularity, with sales up 4X in Q2 over the same period last year. This style has emerged from the prominent lug sole boot trend that designers like Prada and Ganni have made famous.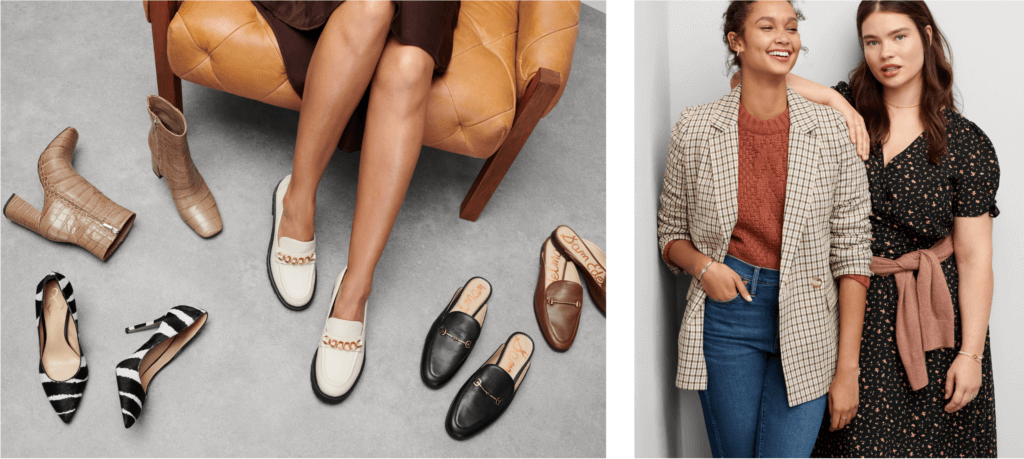 [Women's shoes including white lug loafers; oversized plaid blazer]
Find more insights on style and shopping trends for this year in our 2022 Style Forecast report. High-res images from this blog post are available for media use here.