Fall Fashion Just Received a Pop Culture-Approved Makeover as New Research Reveals '90s and '00s Nostalgia Reigns Supreme. 
Boring fall fashion? As if! Today, Stitch Fix is announcing its partnership with powerhouse Costume Designer, Mona May, the creative behind some of the '90s and '00s favorite fashion-forward films like Clueless, Never Been Kissed, and Romy & Michele's High School Reunion.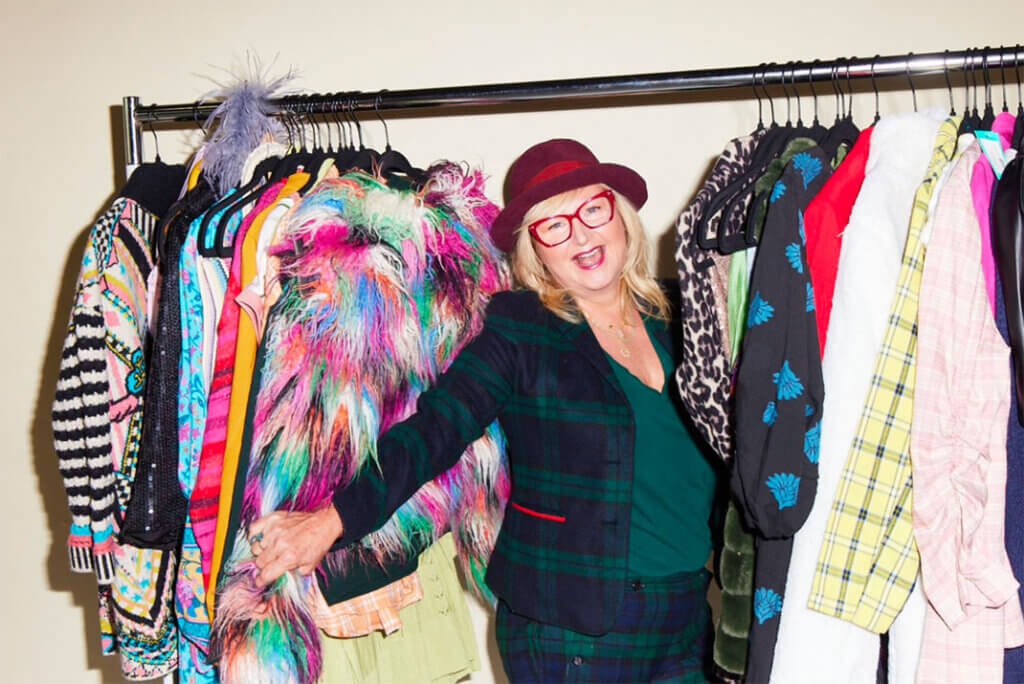 With new research revealing that more than 60% of people use style inspiration from TV for their daily looks and nearly 40% deeming the 90s as the most fashionable era, Stitch Fix and Mona May are launching Main Character Closets, five trends inspired by the wardrobes of TV and film's most recognizable leading ladies. Beginning today, everyone can discover their own Main Character Energy and partner with Stitch Fix's squad of expert stylists to bring it to life.
"As a costume designer that has been designing in film and television for the last two decades, fashion is a huge part of my creative roots in bringing stories and characters to life on the screen," said Mona May. "This is why it's been so exciting partnering with Stitch Fix, where we've had the opportunity to collaborate with a storytelling-meets-styling approach. There is power in what you wear. Personal style is a way to creatively express yourself, have fun, be adventurous, and create your own persona. I took inspiration from iconic film and television main characters, and worked with Stitch Fix's expert stylists to create five curated closets that modernize classic looks." 
Each Main Character Closet is inspired by fan-favorite TV and film characters with a modern twist:

'90s It Girl

: Casual and cozy is her motto. Knits, cargos, cotton t-shirts, perfectly worn-in jeans and sneakers are all staples in her closet and captures the nostalgic spirit of the '90s. 

Collegiate Chic

: Embraces more classic fashion pieces like Mary Janes, sweater vests and plaid skirts. Her look effortless blends the sophistication of academia with a modern, stylish twist. 

Top Boss

: The head woman in charge. She leans into sleek suiting and neutral tones and leaves makes a statement with her accessories – such as an eye-catching bag or bold jewelry. 

Maximalista

: Loves to experiment with patterns, textures and colors -and inspires those around her with her bold style. 

City Glam

: The woman out on the town, embracing her inner sparkle. She is always on the move, trying  the latest trends, it-pieces, and isn't afraid to be adventurous with her fashion. 
"At Stitch Fix, we have always been in the business of helping our clients discover their personal style," said Alicia Lloyd, Stylist at Stitch Fix. "After learning that many people draw inspiration from their favorite TV and film characters, we wanted to create a unique experience that helps people identify their style goals and turn them into a reality with the support of our expert stylists. Mona has inspired our stylists  with her vast experience, and together we're making it possible for our clients to easily discover their main character energy."
Discover your Main Character Closet, get matched with a Stitch Fix expert stylist to curate your Main Character inspired Fix and receive tips from Mona May to bring the Main Character Energy all year long. 
To find your Main Character Closet visit StitchFix.MainCharacterClosets.com