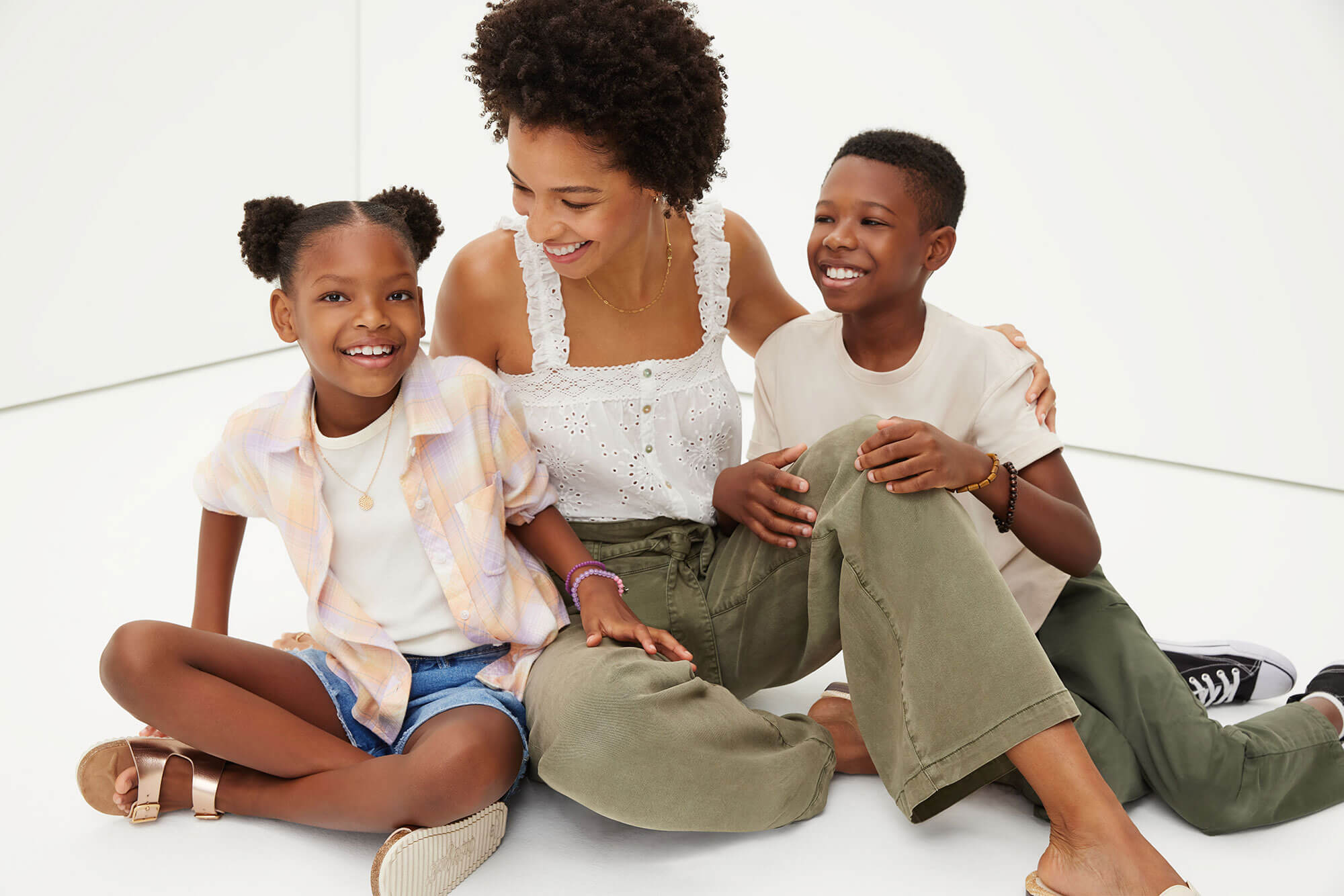 To celebrate Mother's Day, Stitch Fix is introducing M.O.M (Milestones of Motherhood) Stylists, part of a new initiative dedicated to supporting the style needs of moms throughout every phase of motherhood – especially those in stages of life that are often overlooked.
According to new research from Stitch Fix, more than nine out of ten (92%) of moms say they rarely have the time to shop for themselves and nearly four in five (79%) say they find it difficult to shop for items that suit their bodies after becoming a mom. With more than two thirds (68%) of our clients struggling to rediscover their style after having a child, we're excited to show some extra love to moms on Mother's Day through:
A new fleet of expert stylists, known as M.O.M Stylists who are specially trained to help moms discover items that suit her style needs. From honing her style while navigating the physical realities of motherhood, to discovering confidence-boosting items best-suited for her postpartum needs, this new stylist offering aims to alleviate the unique fashion pain points new moms experience.
A partnership with Babylist  to give expecting moms the gift of a personal stylist through Stitch Fix gift cards now available on the registry's platform.
Complimentary Fixes for moms who have a baby born on Mother's Day (May 14, 2023) with hand selected items curated by their very own M.O.M stylist.
We know how overwhelming becoming a new parent can be, but we hope that through the help of our personal stylists, moms can easily find versatile items that offer everyday comfort without sacrificing style.
Terms and conditions for Stitch Fix's Mother's Day initiative can be found below.
Terms & Conditions:
Stitch Fix will provide up to 100 Fixes free of charge to mothers who give birth this Mother's Day (May 14, 2023). Moms may enter themselves or be entered into the giveaway by a family or friend.
Entrants must complete this entry form and winners will be selected on a first come, first served basis.
Entries must be received before May 31, 2023.
Stitch Fix has the sole discretion to modify or suspend this promotion, and to determine the winners.
Promotion is only open to residents of the U.S.
Stitch Fix's Terms of Use and Privacy Policy apply.