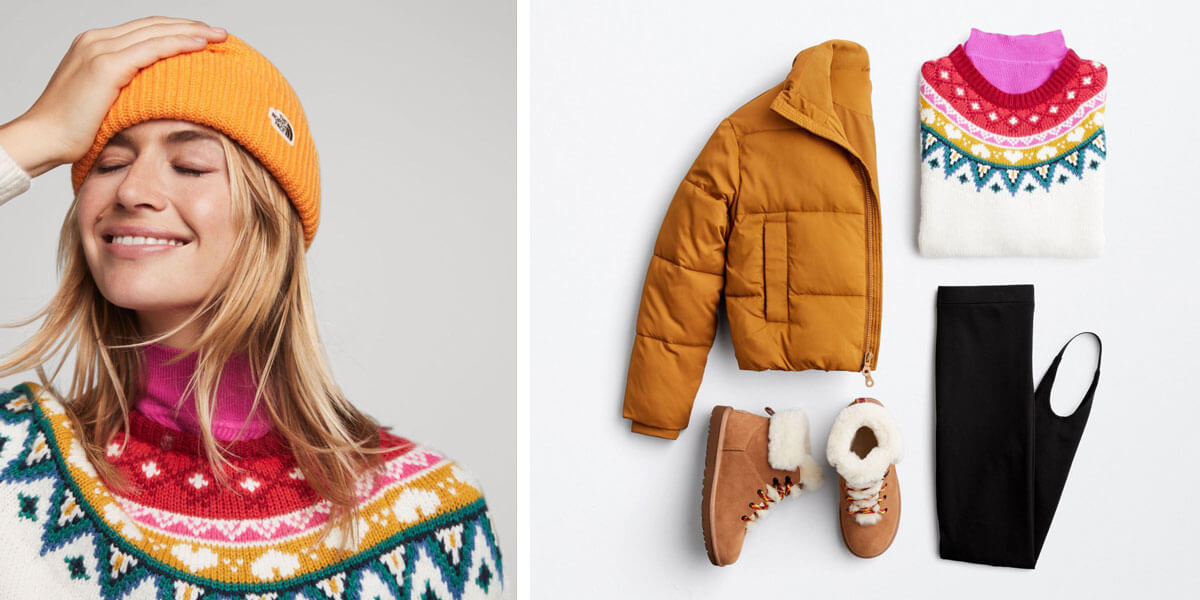 We are excited to announce a first-of-its-kind Travel Style Insurance program to offer style support and stress relief to travelers impacted by lost luggage this Holiday season. The Stitch Fix Travel Style Insurance is available to all travelers – whether you're a Stitch Fix client or not – in a bid to maximize holiday cheer.
With mishandled baggage up over 200% since pre-pandemic levels and a 176% rise in #lostluggage or #lostsuitcase on social media, this year's peak travel season between Thanksgiving and Christmas will see Stitch Fix ease anxieties of travelers navigating frustrating lost luggage woes.
For travelers that have lost luggage and are selected to receive Style Travel Insurance, we will send a complimentary Fix with five items curated by our expert stylists to match their unique style needs so they can remain stress free and stylish while enjoying the Holidays.
If you find yourself navigating a lost luggage scenario, you can contact our Client Love team at Travel-Style-Insurance@stitchfix.com between December 5 and January 5 with a copy of your lost baggage claim form, who in return may be in touch to offer personalized style support.
We know how stressful losing luggage can be, but we hope our new Travel Style Insurance will provide travelers with a boost of holiday cheer.
Full terms and conditions for Stitch Fix's Travel Style Insurance program can be found below.
Terms & Conditions:
Promotion will run from Monday, December 5, 2022 through Thursday, January 5, 2023.
"Proof of lost luggage" means a digital copy or photo of a submitted airline lost baggage claim form for a flight taken between Monday, December 5, 2022 through Thursday, January 5, 2023.
Stitch Fix will provide up to 50 Fixes free of charge to individuals with proof of lost luggage.
Stitch Fix will provide up to 50 promo codes valued at $500 (expiring March 5, 2023) to individuals with proof of lost luggage.
Stitch Fix's Terms of Use and Privacy Policy apply.