Using feedback and sales performance data from our 4+ million clients, insight from our personal stylists and Trend Experts, plus results from a survey of 2,300+ clients across the US and UK, we've identified a number of the hottest style trends for the summer – and got a pulse on summer travel sentiment.
After a pandemic-induced travel hiatus for most, our latest client insights confirm that people are vacationing again and the majority plan to spruce up their wardrobes for these eagerly anticipated trips.
Our Summer Insight Report highlights: 
• Most (91%)¹ clients plan to travel this summer, and vacation-related stylist requests are up 25% over this time last year
• More than half (51%) of clients feel overwhelmed by vacation packing – and over two-thirds (68%) admit they'd love a personal stylist to pack their perfect vacation wardrobe
• Our clients want to try coastal, tropical styles that reflect the newly popularized TikTok trends "Coastal Grandmother" and "Coconut Girl"
• Additional must-have trends for clients this summer include Cottage Comfort (our take on Summer Cottage) and Americana, plus Endless Summer and Golf-Lite for men
• Jennifer Lopez and Ryan Reynolds are the surprising style icons for summer '22 – both of whom have distinct "style uniforms" that are easy to emulate, especially with help from your Stylist!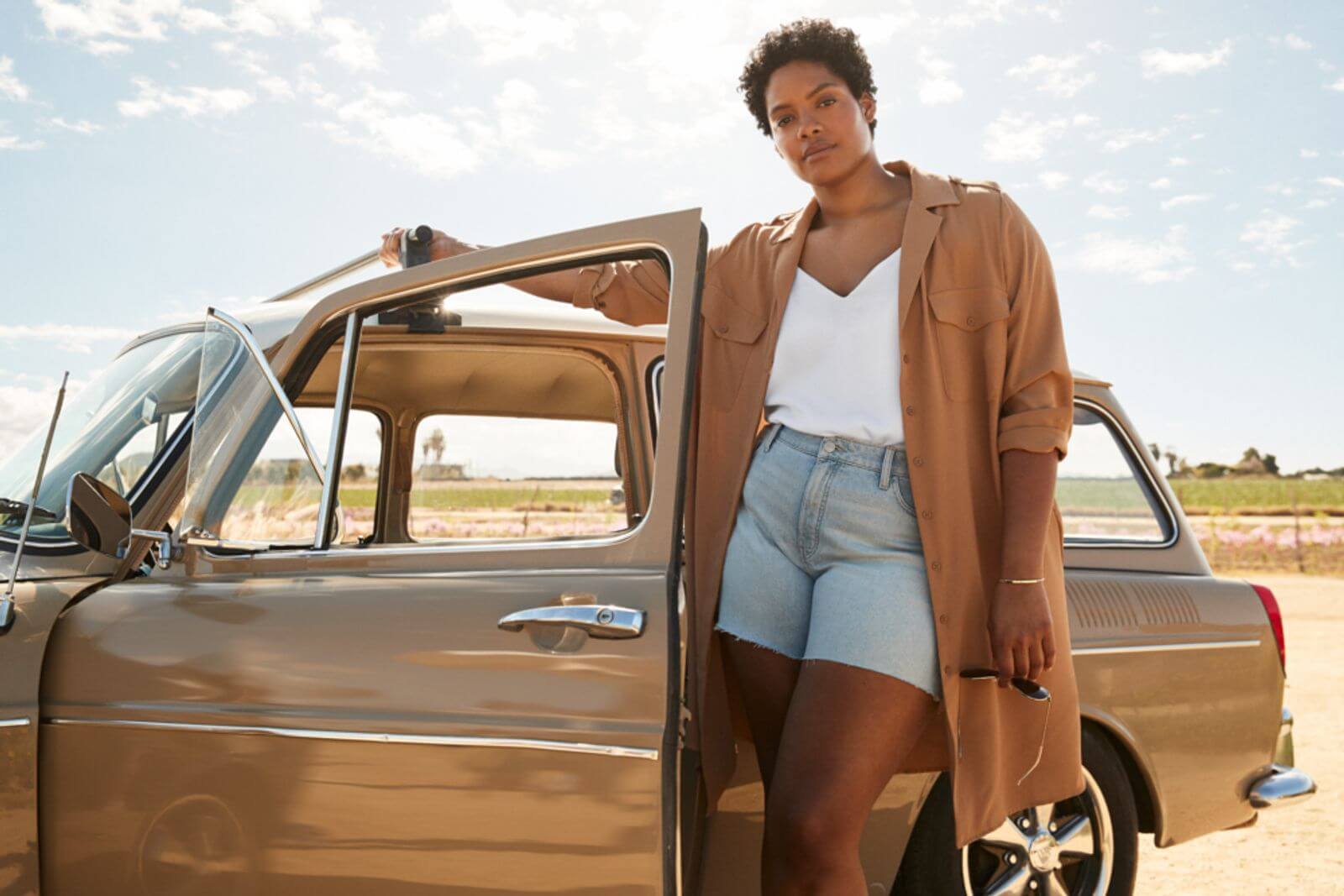 The Vacation Pulse: Travel appetite is back, beach vacations reign supreme, CA and FL rank top domestic destinations
All clients told us they are excited to travel again and over two-thirds (73%) shared that they no longer take travel for granted. Over half (52%) have a desire to travel more than before COVID, and they are putting this in action: Over 9 in 10 (91%) plan to travel this summer with about 3 in 5 (57%) planning to travel more than once this summer. 
Where they are headed:
• More than 3 in 5 (63%) clients haven't traveled abroad in the last two years and over 4 in 5 (84%) want to visit places they haven't been before
• Road trips v. air travel: Over 7 in 10 (71%) clients plan to take a road trip this summer, and over two-thirds (66%) will travel by plane
• The top US states for a vacation are Florida (22%) and California (19%), and about a quarter of US clients (24%) plan to travel internationally – primarily to Europe
• Over 4 in 5 (84%) UK clients will travel within the UK this summer and 65% are headed to European destinations
• Nearly 3 in 5 clients (57%) are heading off on a beach vacation, but cities are popular, too – 43% plan to have a city-based holiday 
Summer activities are centered around dining out, BBQ-ing and hitting the beach – with a few differences between those living in the US and UK. For example, wine tasting in the US seems to equate to a picnic in the UK, and boating is a far more popular pastime in the US!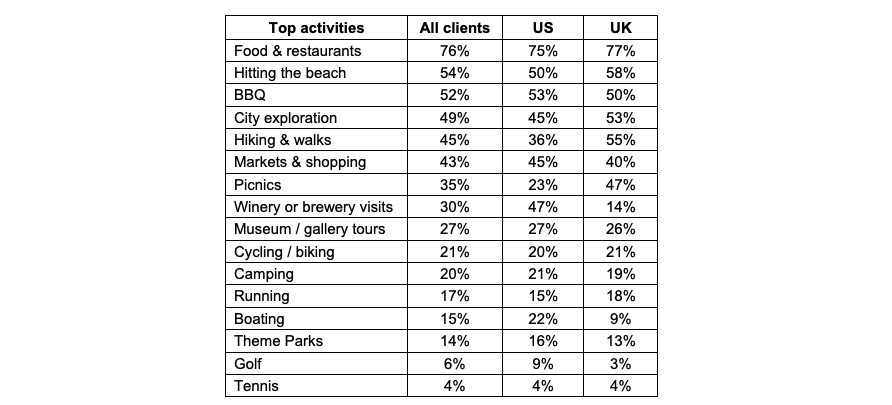 Post-COVID packing habits: Dressing for comfort, overpacking, and seeking stylist support
While there is pent up excitement to travel this summer, more than half of clients (51%) feel overwhelmed by vacation packing – which in the majority of cases (82%), results in overpacking – and may be why two-thirds (68%) of clients admit they'd love a personal stylist to pack their vacation wardrobe.
Stylists are in fact receiving 25% more vacation-related style requests compared to this time last year². And our sales for seasonal, vacation-themed styles – like flowy dresses, sandals, and shorts – have increased about 7%, with sales for vivid vacation colors like orange and turquoise up about 20% (+30% for pink) indicating that clients are adding more vacation-inspired styles to their wardrobes now.
Comfort remains a pervasive fashion element from pandemic times, with 4 in 5 clients (82%) saying they will prioritize styles that are comfortable for their travel wardrobes.
The Hottest Styles for Summer are Inspired by TikTok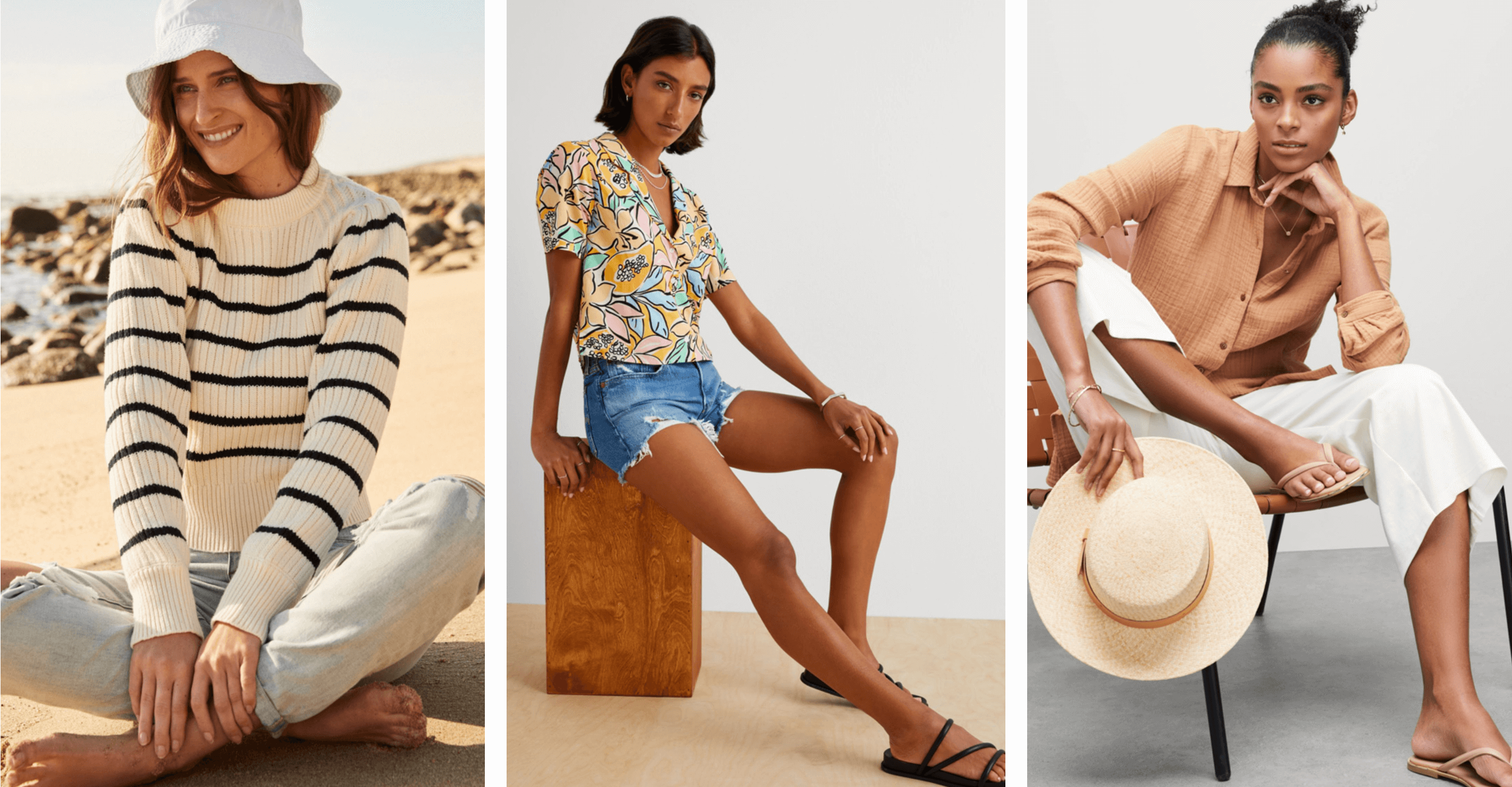 Coastal Grandmother & Coconut Girl: The TikTok fashion trends that clients want to try this summer
The top two TikTok-inspired trends that our Women's clients are dying to try this summer are "Coastal Grandmother" – breezy, coastal classics, and "Coconut Girl" –  an elevated, surfer-chic look. 
• Over half of clients (55%) want to try Coastal Grandmother – this is higher for US clients (61%) than UK clients (48%)
• About a third (32%) of clients in the US and UK want to wear Coconut Girl
Whether you identify with a Coastal Grandmother or a Coconut Girl, shoreline-inspired style is the summer trend to wear. 
• Tropical prints, flatform sandals, woven bags and pieces with crochet detailing are among the top styles that women's clients want to add to their wardrobes this summer
• Pants with tropical prints are emerging as a new standout style for the look: sales for tropical print bottoms are up 20% YoY
• Client requests to their Stylist for "white linen" staples were up about 15% YoY, and requests for surfer and tropical-inspired styles are up 26% over this time last year
• Sales for linen are up nearly 30% YoY and Cashmere sales grew 25%
• Superga (the coastal grandmother shoe of choice) sales soared within footwear, with the Cotu Classic Lace Up style a best-seller
The brands clients are loving for this Coconut Girl trend are BTB LA (their straw bags launched early spring and are already selling out), Vans (the Old-Skool Lace Up sneaker is the most popular style on Stitch Fix), and O'Neill (especially the lace-up crop tops). 
Cottage Comfort, Americana, Endless Summer and Golf-Lite are among the summer's must-have styles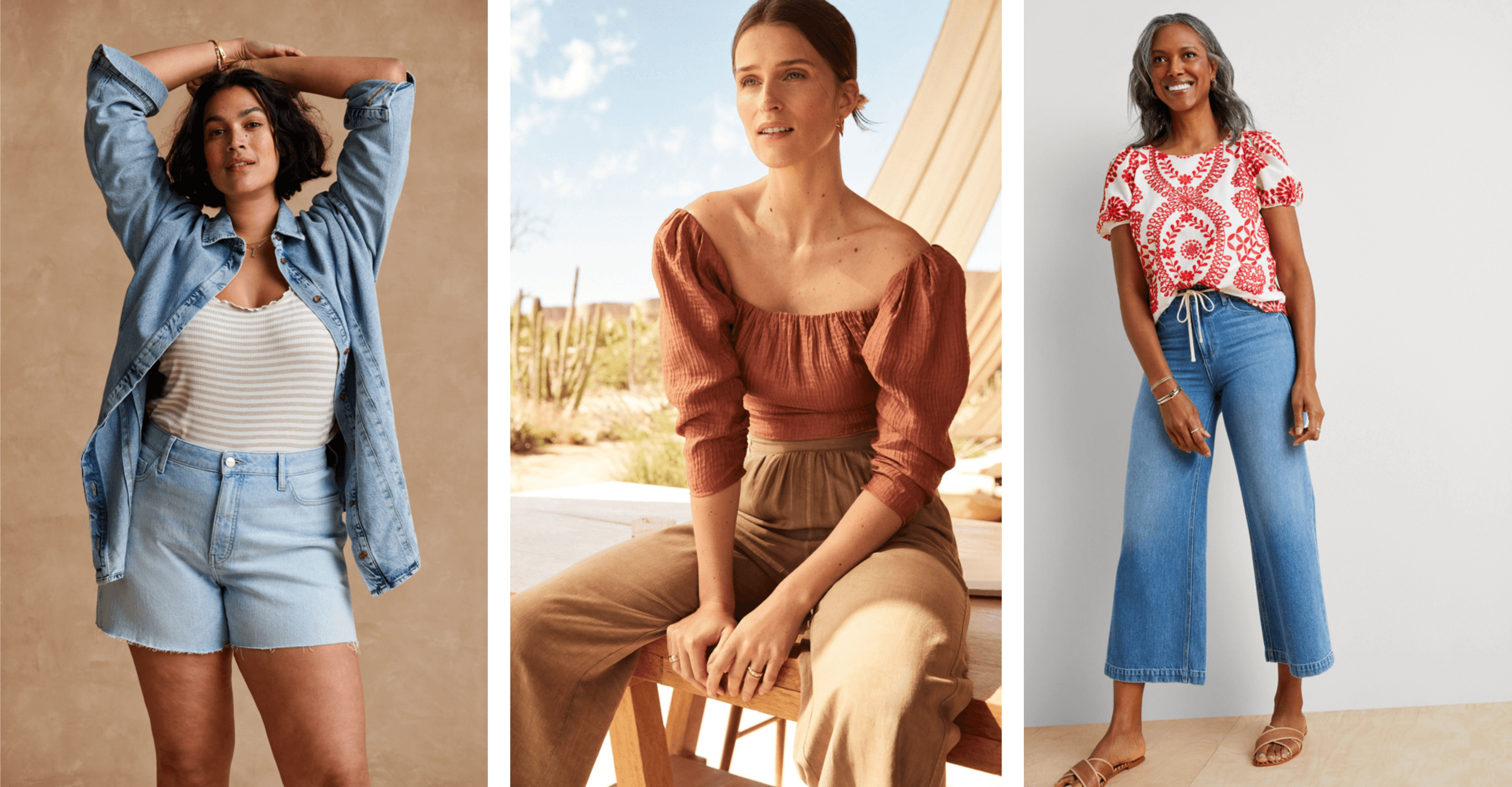 • 41% of Women's clients want to wear the trend we've dubbed "Cottage Comfort" – a more relaxed take on Cottagecore – that features easy wearing styles like floral dresses, cotton midi dresses, puff sleeves, casual wide leg pants, clogs, and peasant tops – with gingham as a popular print. 
• Validating client interest in these trends: floral print dresses account for over half (53%) of dress sales this season, gingham sales are up 65% YoY, and casual wide leg pants are more popular – especially in a linen blend with a tie waist or patch pockets.
• Forty percent of clients want to wear the Americana trend this summer (47% in the UK versus 33% of US clients), which is showing up in their desire for classic patriotic colors (red, white/cream, blue), lots of denim, and American heritage brands.
◦ Over half (52%) of clothes we sold with stripes were in the colors red, white, cream, and blue
◦ Denim jackets accounted for nearly 40% of sales for the jackets category, making a nearly 10% sales increase over last year
◦ Classic Americana brands Levi's, Ralph Lauren and Sperry have all shown an increase in popularity this season
• Over 60% (61%) of men's clients are all about the "Endless Summer" trend, which entails short-sleeve button-down shirts in fun yet elevated prints like floral and tropical that are vacation-inspired, but polished enough for everyday life.
◦ Within the button-down shirt category, floral prints were the number one selling style
◦ Coral, light green, indigo, light purple and blush were the top five shorts colors this season
◦ The men's sandals category is growing this season, with most popular styles including nylon webbing flip flops and Sperry styles with leather trim
◦ Gym to Swim Shorts – swim trunks that can double as everyday and golf shorts – are currently the most-loved shorts style among men. Heathers and color blocking are popular colors for this new favorite with Vuori, Under Armour, The North Face most popular brands. 
• "Golf-Lite" – the emerging summer menswear trend we've coined for the everyday, versatile golf-inspired look to wear on and off the course – is the runner up style to try, with 50% of men's clients interested in testing it out. Key styles behind the trend include performance joggers, wicking tees, everyday golf shorts and performance polos.
◦ Sales for performance polos are up over 90% and golf shorts sales have increased over 50%
◦ Golf shorts are a consistent client favorite, especially versatile performance styles that can be worn on and off the course in shades of gray, navy and dark teal
Surprising Summer Style Icons: Jennifer Lopez and Ryan Reynolds
Our clients have declared Jennifer Lopez and Ryan Reynolds the most inspiring 2022 Summer Style Icons. 
JLo's iconic look of crisp white dresses paired with woven bags and strappy sandals, and Reynolds' go-to short sleeve button downs with easy and polished bottoms are the most enviable vacation uniforms to help out-of-practice travelers cut down on over-packing, according to clients.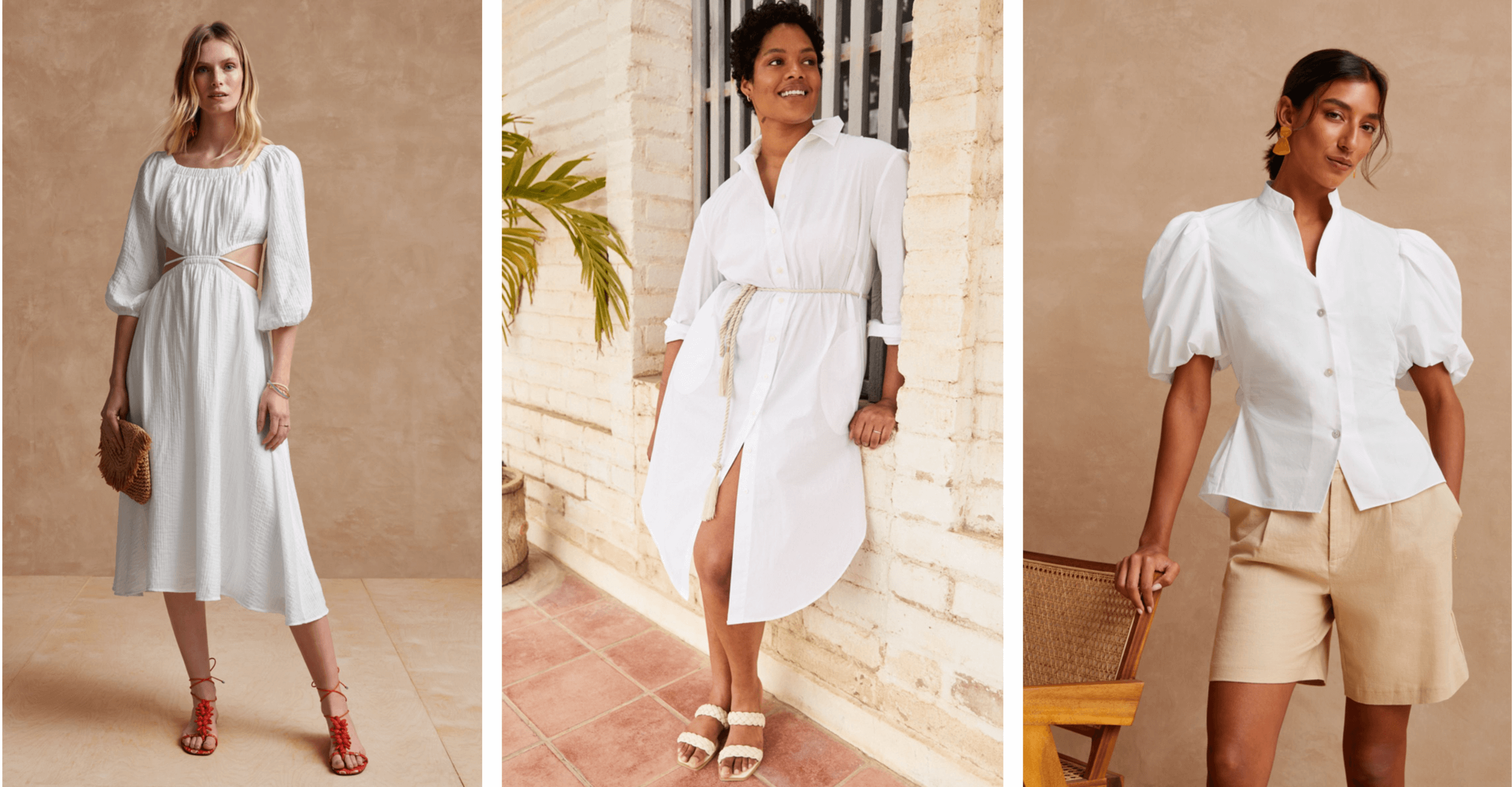 • JLo's go-to neutral vacation dress hue is resonating with clients, with sales for frocks in white and cream increasing 127% YoY (March – May 2021 v. 2022)
• Strappy sandals are also experiencing a bump in popularity this season among clients, resulting in a 150%+ YoY increase in sales, with both light neutral colors and black strappy styles most popular styles 
• One of the easy ways clients are recreating Jennifer Lopez's enviable vacation style is by packing a woven straw bag from a brand like BTB LA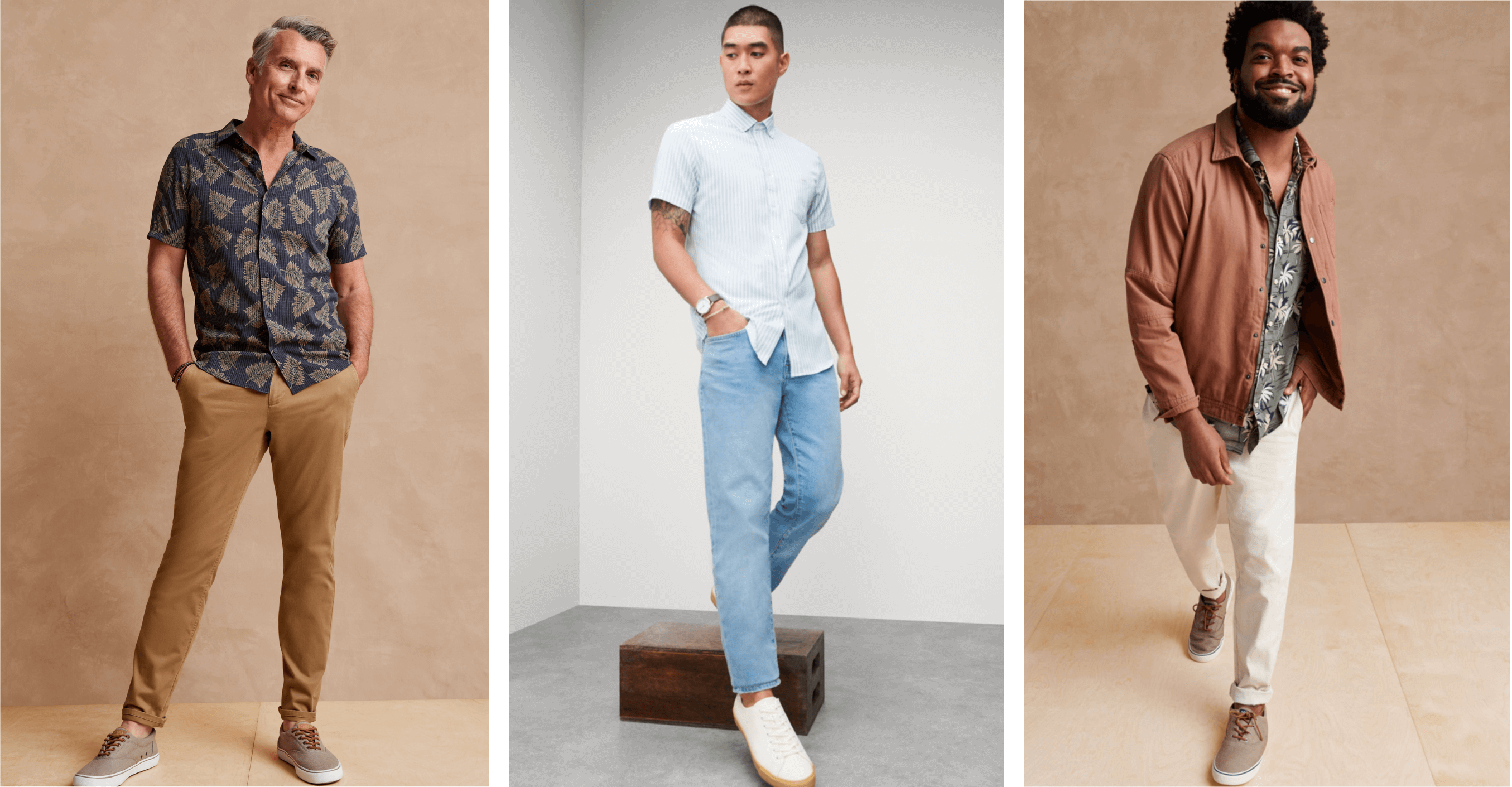 • Reynolds' coveted travel uniform typically features a polished looking short sleeve button-down, often in an understated print, and a versatile slim trouser. He's known to complete the look with a classic white sneaker, which is also the leading favorite sneaker color for Stitch Fix Men's clients.
• Other signs that our Men's clients are going for his look: Subtly-printed shirts are a top performer in our shirts category (outpacing revenue growth in total shirts YoY), sneakers sales grew 8% YoY, and slim trousers are a staple in their wardrobes – with versatile hues like brown, navy, gray, and olive selling best.
In conclusion, whether you're excited to try Coastal Grandmother or want to get JLo's look, don't forget to ask your Stitch Fix Stylist for packing and summer style guidance, and check out some of our latest "Fresh Finds" Shops in Freestyle like Vacay Vibes under $80, Modern Mariner, and Sandals For Summer.
¹All 2,334 client survey respondents

²Anytime "this time last year," "YoY," or "this season" is referenced in this blog post, it refers to the time period: March – May 2022 v. March – May 2021
---
Methodology
All insights shared in this blog post are from Stitch Fix data, including: sales and performance data for summer styles, inventory planning data, Fix Request Notes (the note clients leave for their Stylist to indicate what they'd like to receive in their next Fix), and a survey fielded to our U.S. and UK adult clients in May 2022.
Survey fielding date: May 15th – May 31st
Total responses: 2,334