It's now been more than a year since the pandemic brought our old ways of working to a halt — and we've been amazed at what our teams have been able to accomplish and deliver for our clients while we pivoted to a new way of working overnight. From corporate employees now working full-time at their kitchen tables, to our associates in our distribution centers who reinvented packing and shipping processes to meet new and heightened health & safety protocols, our teams have shown incredible resilience and innovation, and consistently showed up for one another and our clients. 
As the pandemic's impact has begun to subside for many of us, we look forward optimistically but cautiously to a time where we can once again safely gather together in person to brainstorm, collaborate, and create magic on behalf of our clients. We also know a silver lining of the pandemic for many has been to see how geographic flexibility can support our people to be their best selves both at work and at home, and that the future of working at Stitch Fix needs to account for that.
Our team has been working behind the scenes on our vision, strategy, and process for our future of work for many months. As the path to a post-pandemic future becomes clearer, we wanted to share our approach at Stitch Fix —  what we're calling, "work, restyled."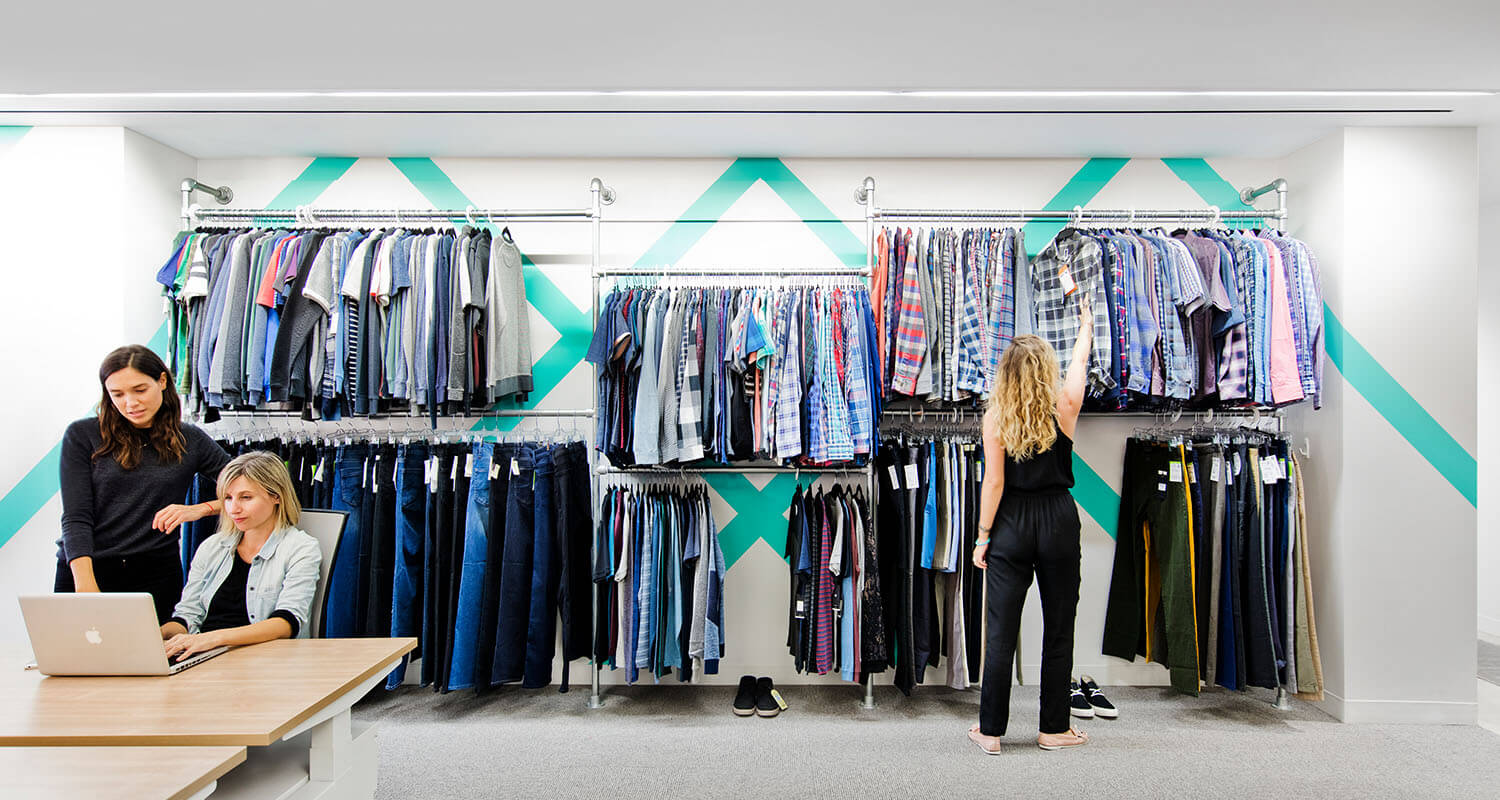 Personalizing Our Future of Work
Our mission at Stitch Fix is to inspire people to be their best selves. We deliver on our client promise through a mix of art (human judgment and creativity) and science (precise, personalized data). When envisioning the future of work at Stitch Fix, we took the same approach.
We started with feedback and data to inform our decisions, including internal employee surveys, people analytics, secondary research, and assessing the work and collaboration needs of each corporate function. We also considered the wide range of life needs and working styles of our people — those facing longer commutes; caregivers for children, elderly family members, and pets; more introverted team members or those who need larger swaths of quiet, focus time; and team members who, for a variety of reasons, prefer to be in the office on a more regular basis. 
We knew there would be no one-size-fits-all approach; instead, we wanted to create a scalable, flexible model that would support our people wherever they are to do their best work and that would also be equitable and as bias-free as possible. These needs led us quickly to the principle that eligibility to work remotely would be determined by the position — not by the person or their individual manager. 
Guided by data and these principles, we mapped every role on every corporate team to determine the extent of remote work it could allow. Leaders across every function of the company then collaborated to align on our company-wide and team-specific strategies for both current and future employees.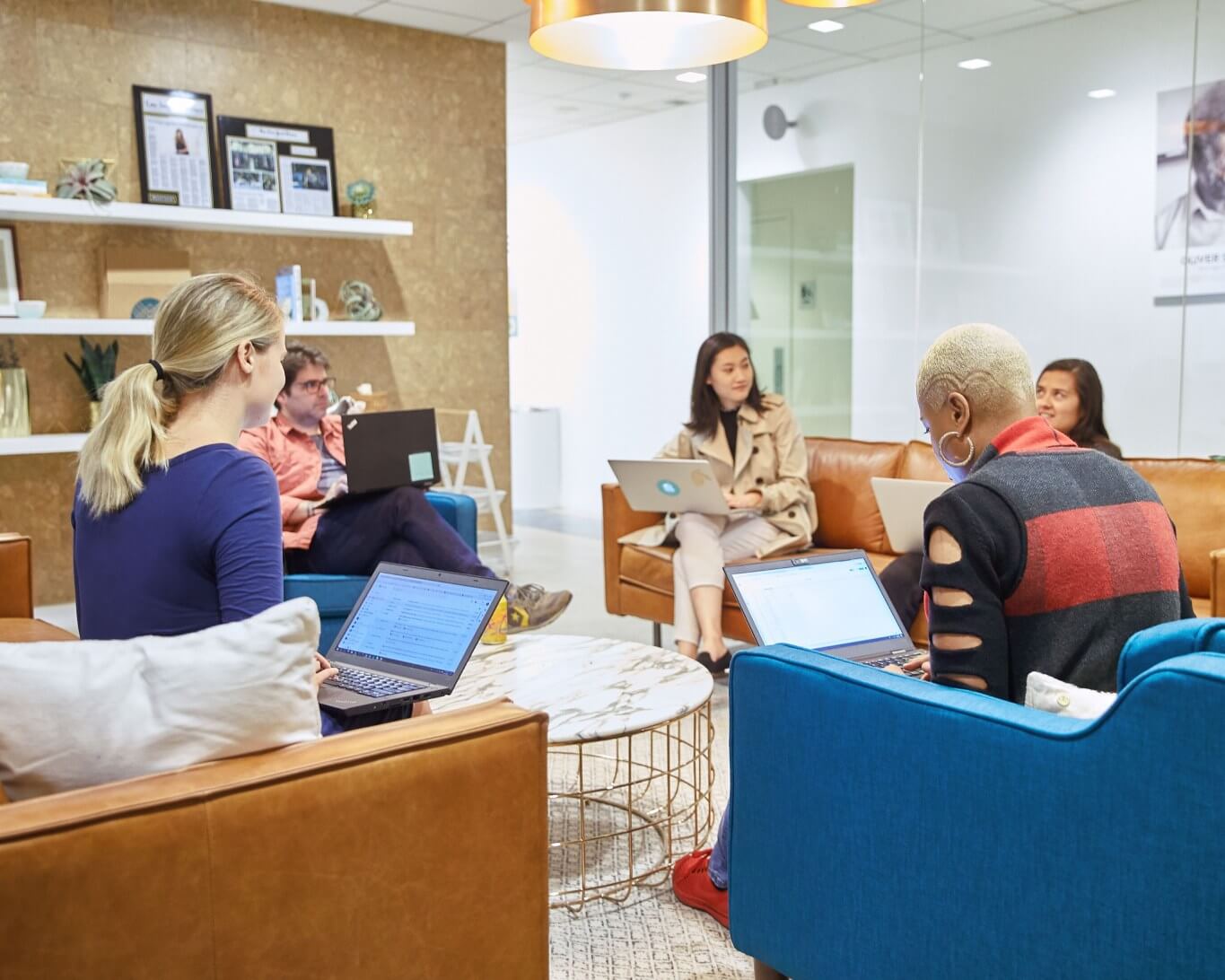 Updating Our Work Style
Personalization at scale is how we serve our clients, and is our aspiration for our employee experience. For our future of work, we landed on a hybrid approach that we believe would meet the most needs for the most people while also helping us achieve our ambitious business goals. This flexible approach also sets us up to adapt to a future where individual and business needs will inevitably evolve.
We have always had a hybrid work model to some extent, which has helped prepare us for our new work environment. Stitch Fix has a variety of job roles, from our stylists and many of our software engineers who have always worked remotely; to warehouse associates and sample operations teams, who need to interact with physical merchandise products every day to do their jobs; and a variety of other corporate functions who typically fall somewhere in between. To address the needs across each of them, we have introduced four distinct work modes, with role eligibility determined by the specific needs of the position: 

Once employees know what work mode their role is eligible for, they can choose to be less remote than their eligibility. Most employees have the flexibility to choose a work mode option that best fits their personal needs. For example, an employee in a role deemed Commutable can instead decide to be Flex or Site-based. With that in mind, we estimate in the coming year that around 50% of our corporate workforce will be mostly in-office (Site-based or Flex), and the other 50% mostly remote (Commutable or Remote). This will allow us to create lively offices where our team members can maximize 'moments that matter' in collaboration, people development, and connection, while still maintaining the flexibility that many of us have embraced over the last year. 
We think having vibrant hubs where our talent can gather will be a critical part of our future of work. We plan to keep our current offices in San Francisco and London, making changes to adhere to government health & safety guidelines, and reconfiguring our spaces for the needs and occasions employees most benefit from — whiteboarding or brainstorming, workshops and trainings, occasional 1:1 relationship building and team building, gathering over a meal or coffee, access to supplies and technology, and more. Our employees have told us that most of them depend on the office less for deep working time and more for human interaction, so that's what we'll be designing for and prioritizing. Above all, we want our offices to be a welcoming homebase for every Stitch Fix employee, whether they are in the office a few days a week or a few times a year.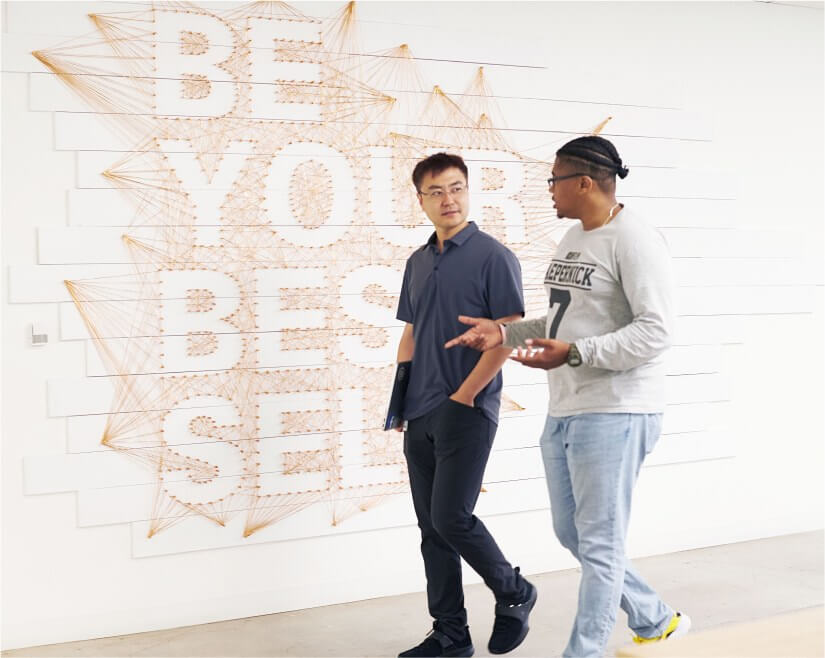 Putting this in Action
As we've evolved what it means to work better together, we're striving to create an environment where every one of our employees is set up to succeed in their work, supported to grow and develop, and has a great day-to-day work experience. We call this "remote equitable," acknowledging that different work modes will lead to experiences that are not identical but need to be equitable. To achieve this, some of the things we're now working on include:
Better understanding the future working patterns of team members, from shared hours across teams and time zones, to determining what work will bring employees into the office. 

Prioritizing key moments for in-person engagement and a travel policy to support it.  

Measuring performance by outcomes and impact, not face time or "always on" availability. 

Ensuring leadership representation across all work modes and that we are modeling the future of work at our most senior levels.

Reimagining our work space to reflect this new environment, with spaces that optimize for collaboration and connection with remote colleagues as well as in-person.
This is a brave new world and we won't get this 100% right out of the gate, so we will look to our teams' feedback to help learn and improve along the way.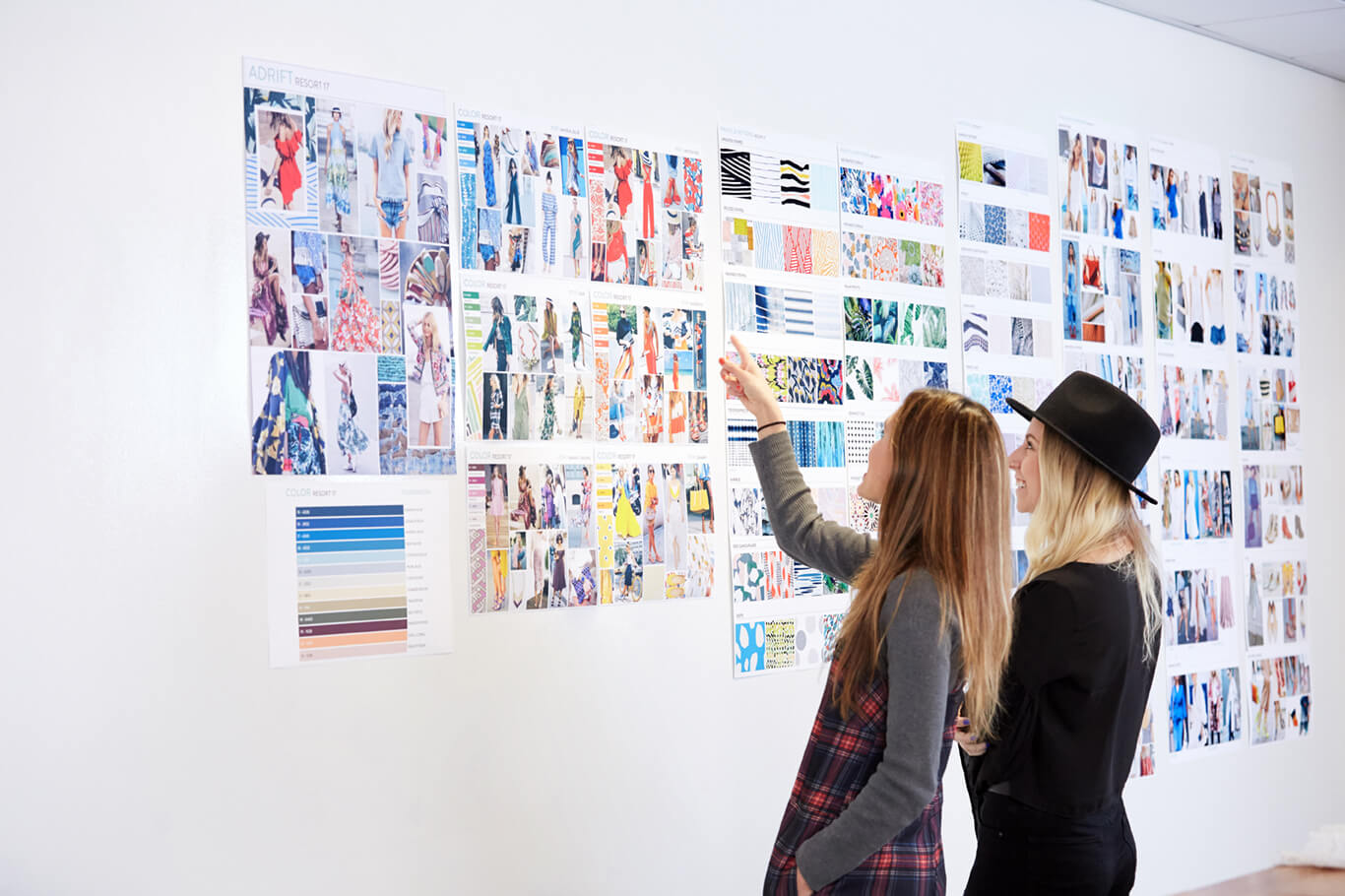 Moving Forward Together
As we've been transforming the ways we work, we have also been transforming the ways that our clients discover what they love. We are expanding on the foundation we have built in our first ten years, moving from a Fix-only model to a more expansive and flexible styling service with many ways for our clients to engage with us, from browsing to styling to shopping. It's a time of tremendous opportunity at our company, and drawing on great talent everywhere and supporting their pursuit of wildly inspiring goals will be key to our success.
The pandemic was a disruption that brought enormous challenge and uncertainty to many of us, but it also presented an opportunity to reinvent how we can do our best work together. We're approaching this next chapter of "work, restyled" with excitement about what's possible, and a commitment to keep listening, learning, and adapting as we go.