At Stitch Fix, we've created a shopping experience that is highly personalized to each of our clients, no matter what they are looking for or how they want to find it. Sometimes a client might be looking for inspiration or prefer the 1:1 support of a stylist, and other times they might have a specific item or occasion in mind. 
To open up a new way for our clients to find what they need – wherever they are in their shopping journey – we're introducing personalized search, a new addition to the Freestyle experience. 
This new feature is different to traditional search in e-commerce. Search results in Freestyle are not only based on relevance, but they are also curated by our real-time personalization platform meaning we filter the results to only show clients items that are in-stock and that match our real-time understanding of their individual personal style preferences, fit and size. This means that no set of search results in Freestyle are the same. Whether one client enters the same search query as another client, or even the same search query a few hours later, search results are unique to clients' individual needs and preferences at that moment because items in our inventory update and refresh throughout the day. This means there's always something new for our clients to discover.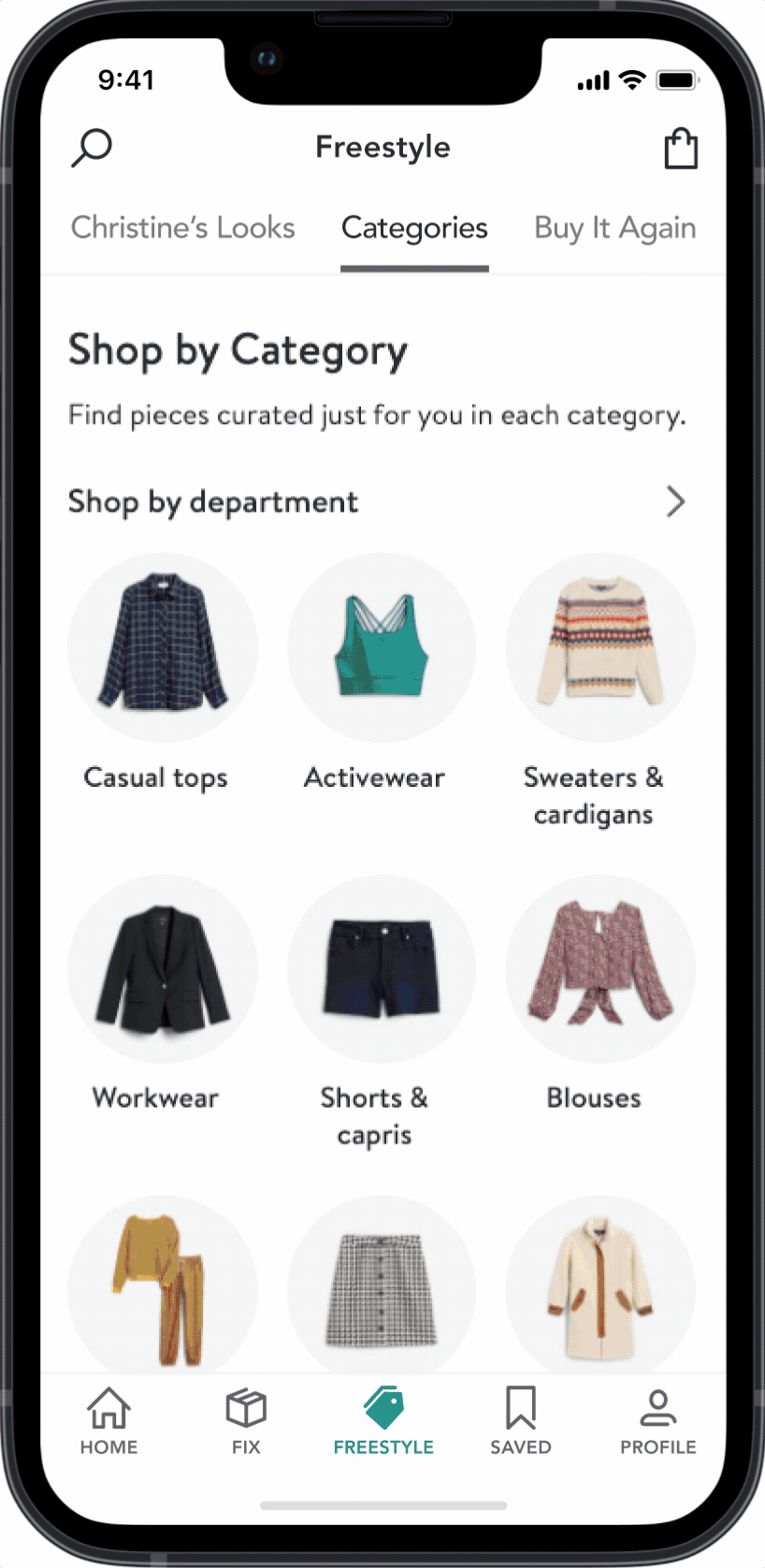 Clients can also filter their personalized search results by color or the occasion they have in mind, and sort by price. 
Adding search to your Freestyle experience is just one of the ways we're innovating and building an easy and delightful client experience across our personalized shopping platform. Follow us here and on LinkedIn to stay in the know on all of the ways we're transforming the ways that you find what you love!