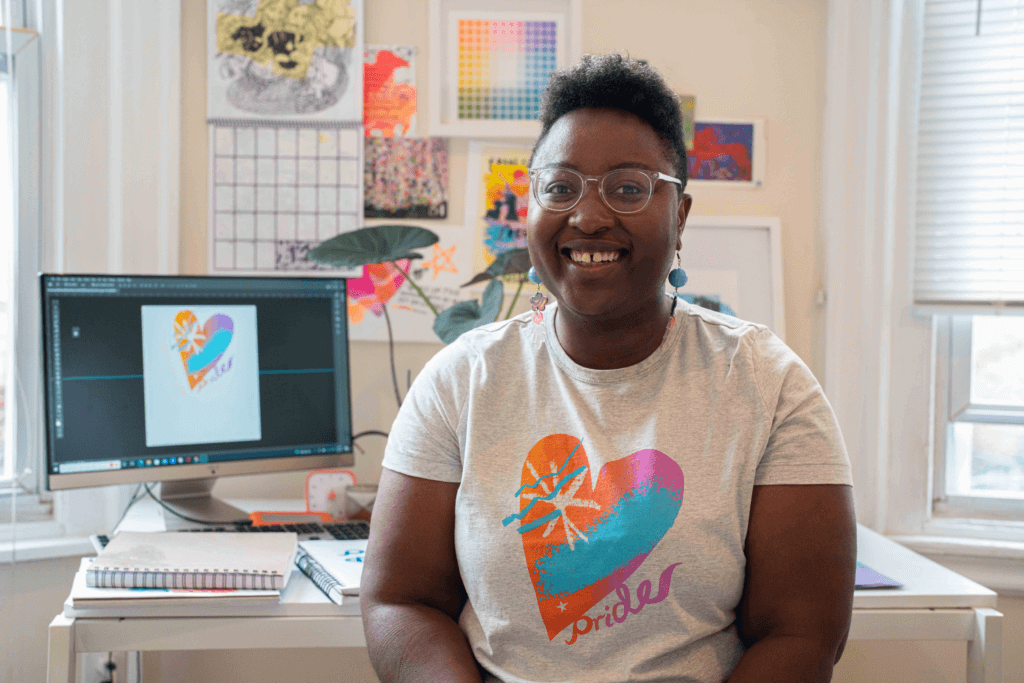 Mohnton Made Pride T-shirt Artist Kah Yangni

As we continue to advance our social impact mission centered around equity and sustainability, we are excited to partner with Philadelphia-based artist Kah Yangni (they/them) to launch a size-inclusive Pride T-shirt in our Mohnton Made line, made more sustainably using upcycled cotton and recycled polyester. All proceeds from the T-shirt will be donated to The Venture Out Project, a non-profit dedicated to creating inclusive spaces for the LGBTQ+ community to enjoy the beauty and fun of the outdoors together.
Driven to make art that focuses on radical optimism, illustrator and muralist Kah Yangni creates heartfelt work about justice, queerness and joy. Their piece, "We are Universal," marked Philadelphia's first public mural celebrating transgender individuals, and their poster work lives in the permanent collection of the Philidelphia Museum of Art. Kah's graphic T-shirt designed for this limited-edition launch is part of our exclusive brand Mohnton Made, a line of modern essentials that is knit, cut and sewn locally in Mohnton, Pennsylvania.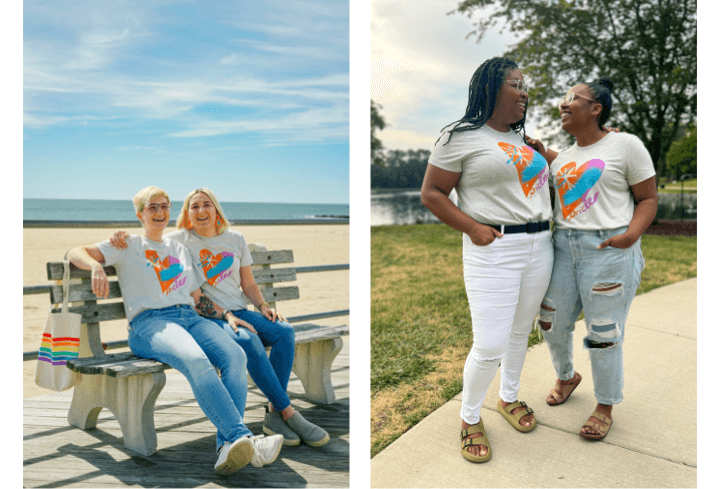 Influencers Chris & Alex and Dom & Ariel Celebrating Pride
"As a Philadelphia-based artist, there's a sense of kinship to launch my first-ever apparel collab with T-shirts that my neighbors in Mohnton, Pennsylvania created," said Yangni. "During my creative process, I was inspired by the work of printmaker Corita Kent alongside Mohnton Made's ethos of sustainability. I wanted to design a graphic that was both bold and representative of the colors in the Pride flag, while also subtle and simple in messaging."
The limited-edition Pride T-shirt is made in small-batch quantities using upcycled cotton and recycled polyester at Mohnton Mills, the factory we own and operate in Mohnton, Pennsylvania for a smaller environmental footprint. The Pride T-shirt is available to everyone in the U.S. in sizes XS-3XL.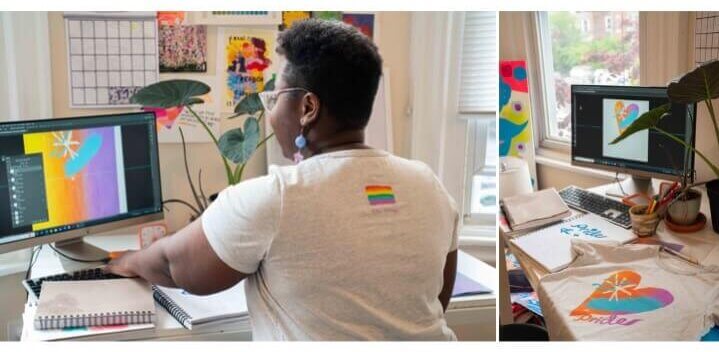 Muralist and illustrator Kah Yangni designing the Mohnton Made Pride T-shirt art

"We are excited to unveil the limited-edition Mohnton Made T-shirt designed by artist Kah Yangni to celebrate Pride, while also taking measurable action towards a healthier and more equitable world. The Venture Out Project's commitment to social justice and environmental stewardship is the perfect complement to our social impact mission, and we're honored to have them as a partner," said Stitch Fix's Chief Merchandising Officer, Loretta Choy.
You can view and shop the T-shirt directly through our highly personalized shopping service, Stitch Fix Freestyle here and here.