Introducing a dedicated team of expert stylists – "TSA" Travel Style Advisors – to alleviate the stress of packing and ensure travelers can fully enjoy their vacation
As we all get ready to travel this summer – nearly all (92%) Stitch Fix clients say they plan to travel at least once – Stitch Fix and Tripadvisor are joining forces to launch a dedicated team of Travel Style Advisors (TSA) to help jet setters navigate their upcoming summer travel plans. With new research released today revealing that 84% of clients say they always overpack, nearly half (47%) feel overwhelmed when packing for a trip and almost two-thirds (61%) saying they'd love a personal stylist to pack their perfect vacation wardrobe.
This first-of-its-kind partnership will ensure a seamless summer travel experience through:
Personalized destination recommendations and style packing list: Travelers have exclusive access to Stitch Fix x Tripadvisor Experience Hub where they'll receive personalized style and destination recommendations to ensure their suitcases are perfectly prepared for their adventures.
Exclusive access to a new fleet of Stitch Fix stylists: Our new Travel Style Advisors are uniquely positioned to offer personalized packing recommendations based on your quiz results from Tripadvisor, ensuring your travel wardrobe perfectly aligns with your preferences and destination.
The latest data driven insights into summer's hottest destinations and looks: Together Stitch Fix and Tripadvisor have identified the top summer travel and style trends using data from our nearly 3.5 million clients and Tripadvisor's platform serving 64M US users, insights from our personal stylists, trend experts and results from surveying nearly 1,400 clients.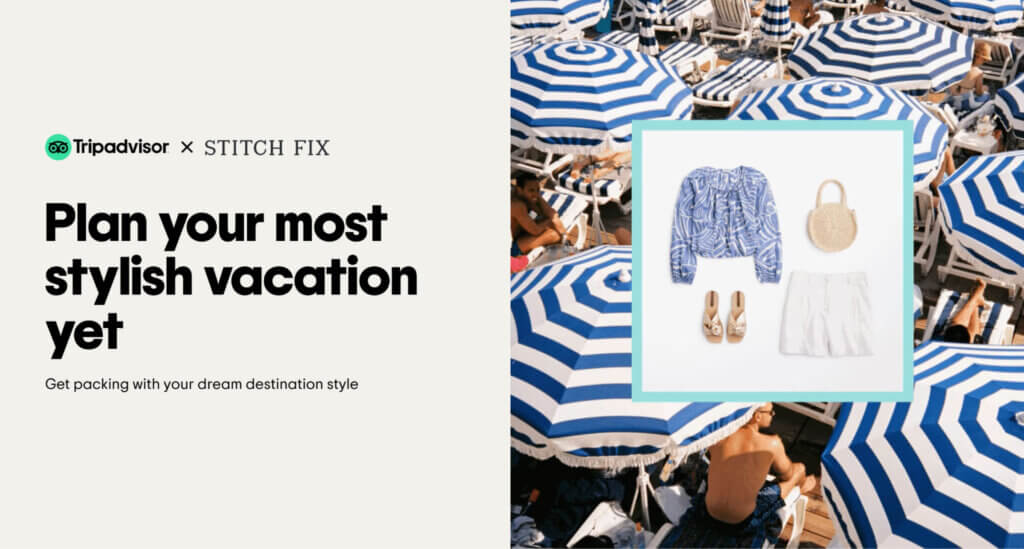 "With the majority of our clients planning to travel this summer, we've seen a clear spike in clients asking our stylists for style advice for their summer vacations," said Stitch Fix's Head of Fashion & Trends, Jenny Herr. "With nearly half (46%) of clients saying they are willing to spend more on travel this year and two-thirds (66%) no longer taking travel for granted, the top trend for summer vacation is exploring new places, whether that's close to home or abroad"
Tripadvisor Research & Insights Analyst Denise Hoang says, "After such a prolonged hiatus from traveling, consumers are itching to explore. In our recent survey, 61% of respondents have a desire to travel even more post-pandemic."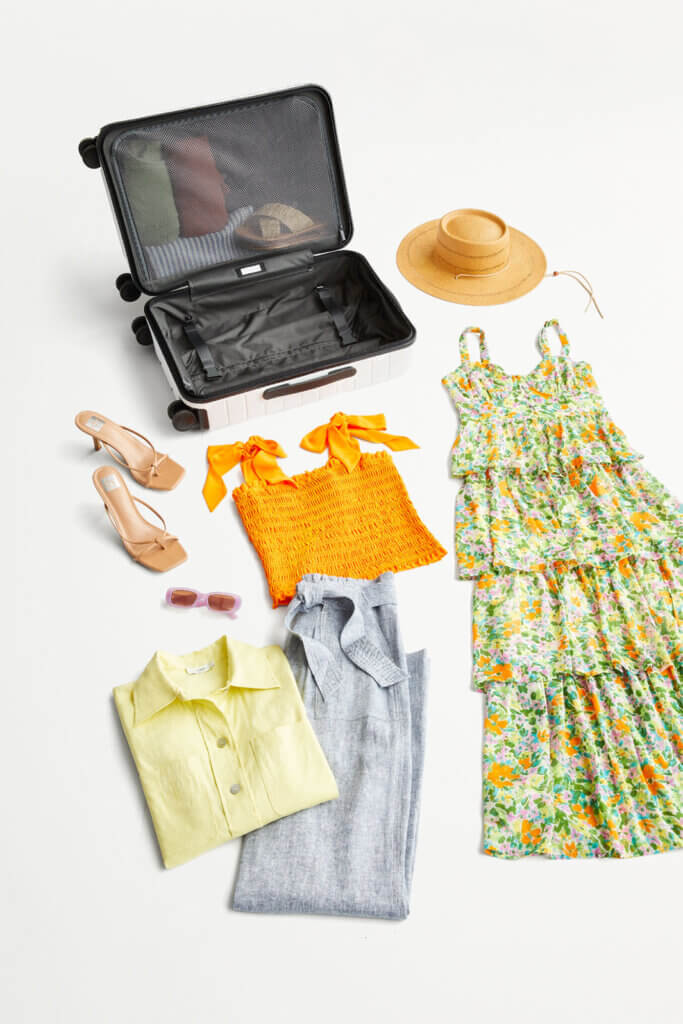 Utilizing our data and style expertise, we've uncovered the top style trends and travel destinations, in partnership with Tripadvisor, that will reign supreme this summer, whether you're enjoying the beach, exploring the countryside or navigating a bustling city.
Coastal Wanderlust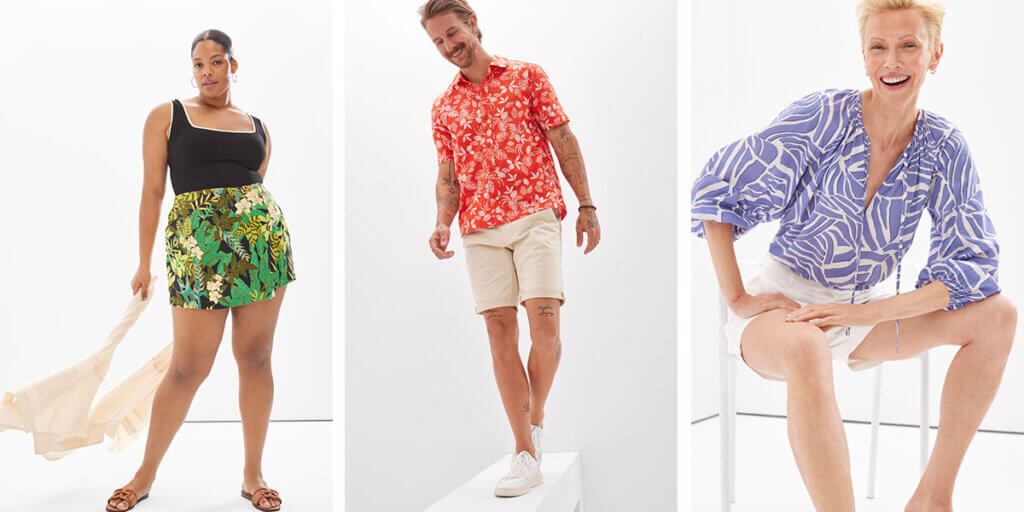 Tripadvisor data shows that 4 of the top 5 beach destinations are in Florida, with Honolulu, Hawaii rounding out the most popular beach destination and the fastest growing European destination for US travelers is Lidos, Greece, with a 137% YoY increase.
These destinations lend themselves perfectly to the Beachcomber and Mediterranean Holiday style trends that Stitch Fix experts identified as ones to watch this summer. With 1 in 4 clients excited to replicate "Mama Mia" fashion, we believe the Mediterranean Holiday style trend will dominate throughout the season.
"Our clients want to try coastal, tropical styles with breezy fabrics that are perfect for waterside destinations, as nearly 2 in 3 (62%) are planning to travel to the beach and most (73%) will dress for comfort," says Herr.
The majority of clients (52%) are likely to wear the Beachcomber look – a key trend for this year according to Stitch Fix's Style Forecast, which predicted that beachy styles will rule in 2023 as tropical prints and breezy fabrics continue to be integrated into everyday wardrobes – and over half (57%) are going for "vacation vibes" when building their perfect vacation wardrobe.
"Our clients are excited to incorporate crochet details (37%), woven bags (29%) and romantic silhouettes that feature puff sleeves, tiered skirts and dresses (25%) into their summer vacation wardrobes," says Herr.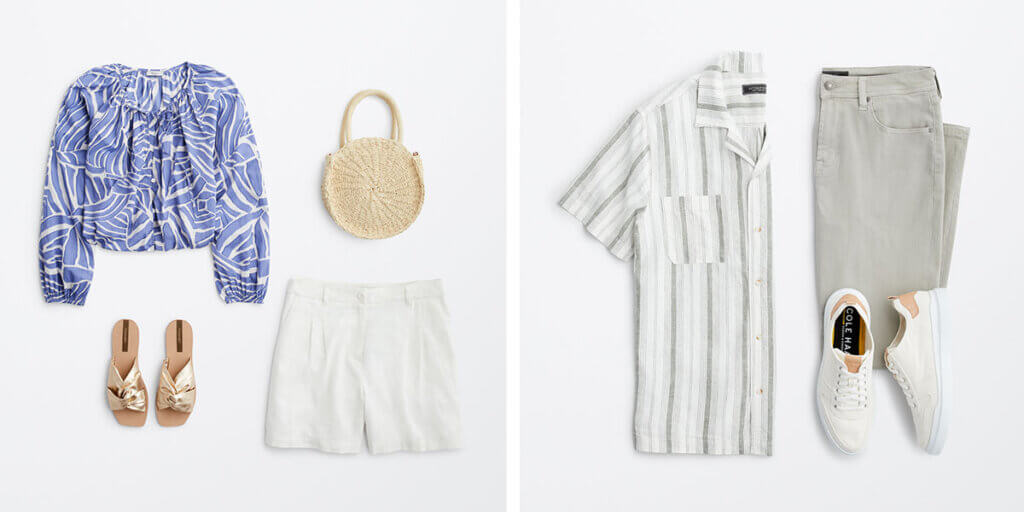 Perfect for a European getaway, nearly half (42%) of clients are interested in trying the "high summer" trend, infusing quality with comfort and incorporating luxurious breezy fabrics, linen pieces and bright colors to look chic and keep cool all summer long.
Take Me Home, Country Roads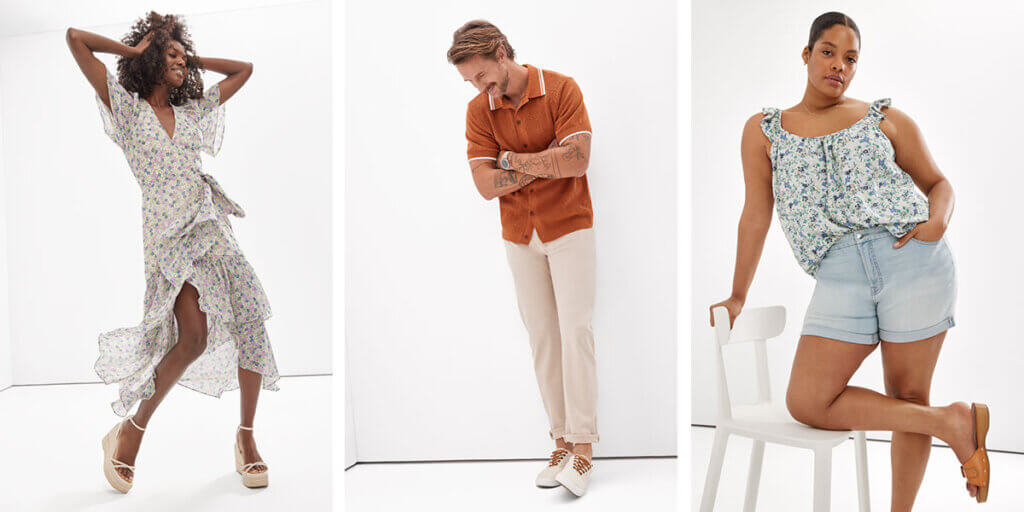 With 30% of clients planning a countryside getaway and Tripadvisor data showing searches for the top trending wineries is up 150%, we predict Countryside Comfort to top the list of style trends this season. The idyllic backdrop of the countryside will pair perfectly with casual fit and flare maxi and midi dresses (76%) paired with woven bags (30%)
For men, 56% admire Ryan Reynolds' effortless summer style, and many (51%) are looking forward to trying out the athleisure and "golf lite" look (ie: polos and casual t-shirts). Echoing the #1 predicted trend for men in the 2022 Stitch Fix Style Forecast known as Commutercore, 4 in 5 (79%) stylists anticipate polos or pants with stretch, breathability, and crease resistance will be go-to picks for those looking to go from the golf course to sunset happy hour.
The Great Outdoors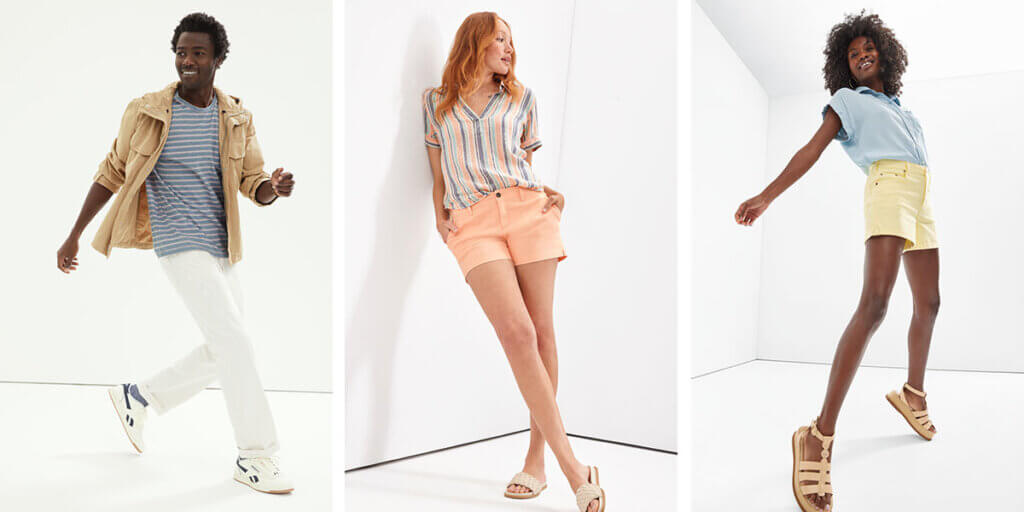 Tripadvisor data reveals that searches for the top five national state parks and hiking trails around the country are up 44%. This year, we saw an increase1 in Stitch Fix clients planning hiking and camping trips, with 1 in 3 (34%) planning to travel to the lake and to national parks (39%).
This all gives rise to the Moonrise Kingdom style trend, inspired by Wes Anderson's film and his colorful, quippy composition that is trending on TikTok with over 1.6B views. This style trend is all about looking the part while exploring the great outdoors.
"This growing affinity for the outdoors has given rise to the cargo trend. We've seen a significant increase from our women's clients mentioning "cargo" in the notes they leave when requesting a Fix spiking 73%." says Herr.
1Based on 2022 Stitch Fix Summer Travel & Trends Data
And Just Like That…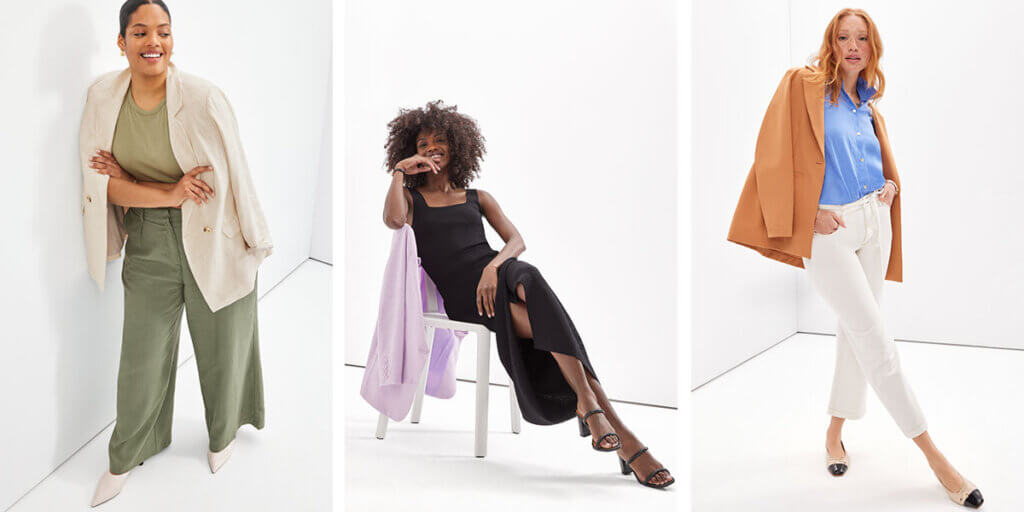 European cities are high on travelers' lists this summer, with Paris, London, Rome and Barcelona as the top four European destinations for both types of travelers in May of 20232. "This certainly highlights the significance of these destinations and how their appeal spans across all markets," Hoang said.
The Sophisticated City Slicker style trend is all about looking chic while staying comfortable while exploring the cities. Our research found that 58% of clients are planning to have a city-based holiday. With nearly 1 in 4 (23%) of our women clients taking inspiration from the first "Sex and The City" film, we're anticipating Mary Jane flats (28%) and understated maxi and midi dresses (76%) will be worn by women in this summer's bustling city streets
Whether you're excited to try Beachcomber or want to channel the Moonrise Kingdom style trend during your outdoor adventures, our Travel Style Advisors, in partnership with Tripadvisor, will help travelers ease their packing anxieties and give them personalized summer style guidance.
²Anytime "this time last year," "YoY," or "this season" is referenced in this blog post, it refers to the time period: May 24– May 31, 2023 v. March – May 2022
---
Methodology
All insights shared in this blog post from Stitch Fix data includes: sales and performance data for summer styles, inventory planning data, Fix Request Notes (the note clients leave for their Stylist to indicate what they'd like to receive in their next Fix), and a survey fielded to our US and UK adult clients in May 2023.
Survey fielding date: May 24- May 31, 2023
Total responses: 1,396
All insights shared in this blog post from Tripadvisor data includes: data pulled from YOY client search destinations based on domestic and international clients in May 2023.
First Party Data from May 2022- May 2023
Total responses: Data collected  from 64M Unique Monthly Users in the US