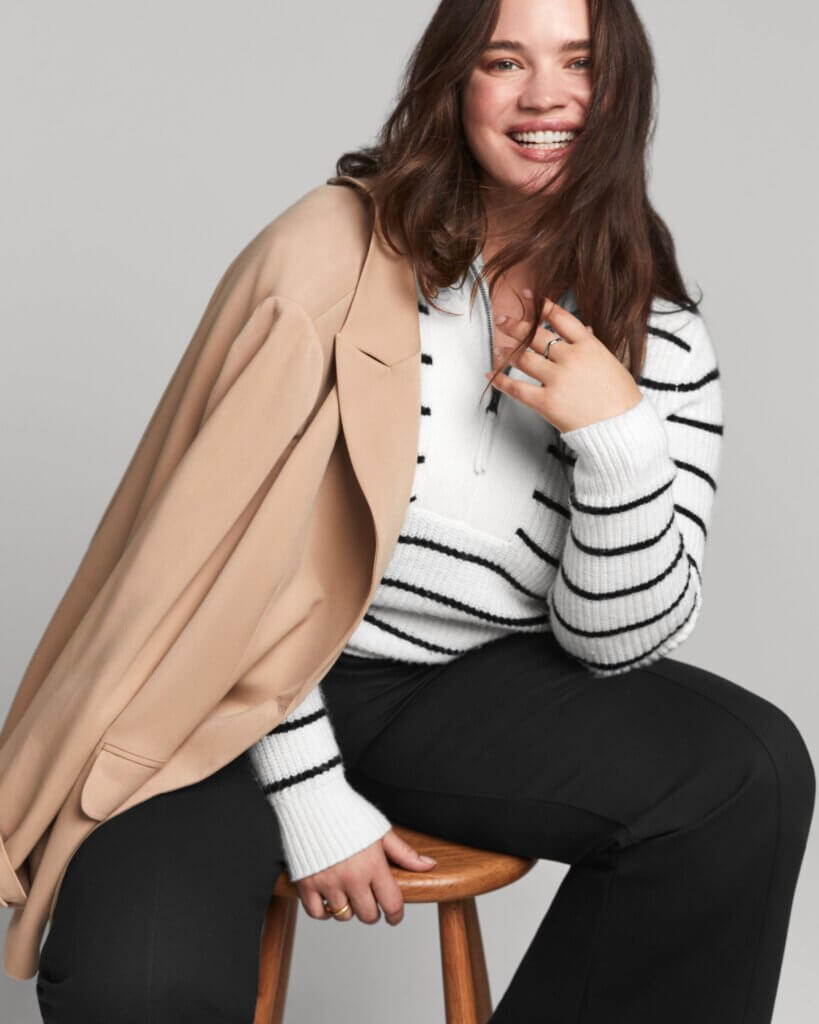 As part of our continued mission to better serve our Plus clients, we're excited to share our latest size-inclusive collections from Chloe Kristyn and Modern Citizen. Available exclusively on Stitch Fix, these collections are the first time both brands are offering Plus collections and support our mission to provide access to the right fit, price points, and style for everyone. 
To expand their size offerings, Chloe Kristyn and Modern Citizen utilized Stitch Fix's Plus Toolkit, which launched in beta last fall. This toolkit makes it easier than ever for designers and brands to launch into Plus by providing the necessary insights on size and fit preferences. Stitch Fix's design team meets with each designer one-on-one to weigh in on the best prints and colors to highlight from a brand's core collections and specify what silhouettes work best for the Plus customer. 
"Client feedback is central to everything we do at Stitch Fix and particularly important when perfecting fit and size," said Madison Young, head of the women's plus division at Stitch Fix. "We leveraged these valuable insights from real Plus clients to inform our Plus Toolkit, allowing us to create a resource that brands within our assortment can use to help them expand into the Plus market."
After being selected as a recipient of Stitch Fix's Elevate grant and mentorship program, Bettina Benson, founder of Chloe Kristyn, worked with Stitch Fix to create exclusive items for her core audience. Following the launch of her inaugural Elevate collection, Bettina's access to extensive data insights from Stitch Fix made it easier to expand into the Plus category by incorporating learnings from client feedback and applying them to elements of her Plus offerings. For example, she found that waist definition is a key design element that clients gravitated towards, and used this insight to adapt the Fallon dress and Erin blouse for the brand's Plus collection. Additionally, client feedback revealed that Ponte is an essential fabric to the brand. Staying true to the Chloe Kristyn brand DNA, Stitch Fix worked with Bettina to design silhouettes that sit closely to the body while adjusting measurements to ensure the best fit for a Plus customer. Chloe Kristyn's first exclusive Plus line is available on Stitch Fix, offering 9 styles with items beginning at $198.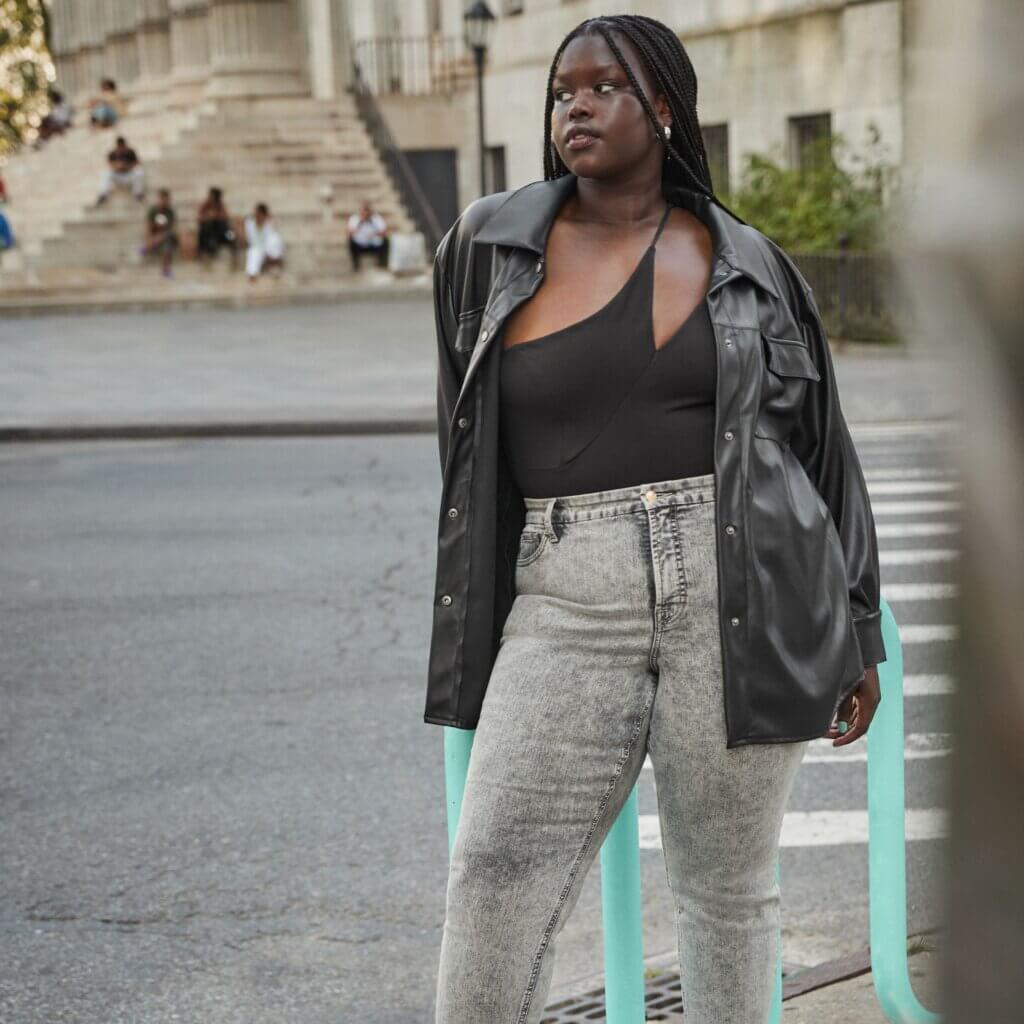 "Designing for a real woman's body is not as simple as creating a 'one-size-fits-all' blueprint," said Bettina Benson, Chloe Kristyn's founder and creative director. "Stitch Fix's toolkit was an essential resource for my collection because of its focus on fit and development, making it extremely easy to create items for a broader range of body shapes." 
The success that Modern Citizen saw with its core business on Stitch Fix was the ultimate push for the designer to expand its collection to meet the sizing needs of all women. Modern Citizen's Nara Tie-Front Knit Sweater was a bestseller last fall, and we were excited to offer this style to our Plus consumer in the launch collection. For the rest of the collection, Modern Citizen used Stitch Fix's Plus Toolkit to identify the best-fitting silhouettes and color combinations for the plus customer. More than 50% of the new Plus offerings were inspired by what performed well in the brand's core offerings on Stitch Fix. The remainder of the assortment includes new designs across both size spectrums offering exciting new elevated wardrobe staples from the brand, like luxurious knits and neutral-toned wrap dresses. The exclusive collection boasts 18 styles ranging from $64 to $154.
"Our styles are always evolving to best meet our customer's needs," says Modern Citizen. "While our first foray into Plus fashion included sizes up to 1X, our partnership with Stitch Fix allowed us to utilize their resources and deep knowledge of Plus size and fit and create a collection that expands to 3X. We strive to create the best possible fit and design versatile styles. Stitch Fix has provided us with the resources and expertise to expand our offerings and lay the groundwork for more ambitious collections."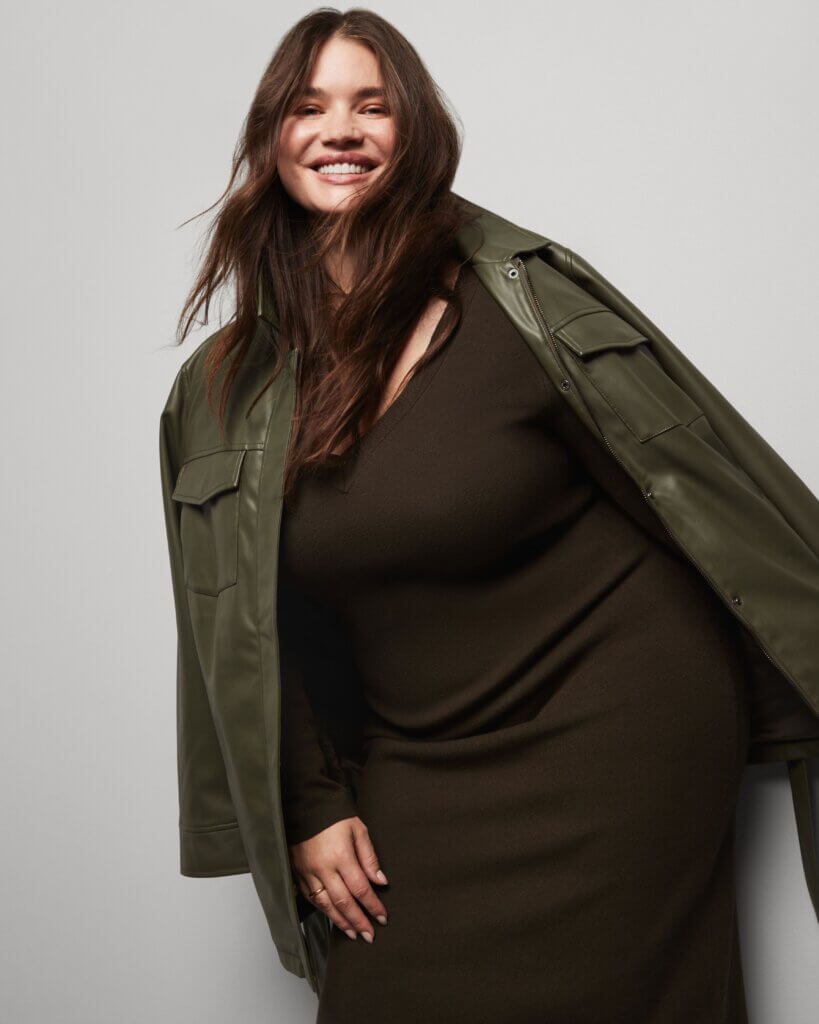 Creating high-quality size-inclusive clothes
The US market for plus-size fashion is growing at almost twice the rate of the overall apparel market – yet the majority of brands do not offer styles in this size range. Stitch Fix is filling this gap in the plus-size market by partnering with top brands and designers to offer high-quality styles. Through leveraging our industry relationships and data, we've been able to transform the industry at large to become more size-inclusive – furthering our commitment to provide great-fitting, stylish clothes for our clients.
Since launching its Plus business in 2017, Stitch Fix now carries over 150 brands with Plus ranges and more than 4,500 different styles. We offer extended sizes from 14W-24W, 1X-3X from beloved brands like Madewell, Universal Standard, Vince, Beyond Yoga, Cosabella, Good American, Under Armour, Liverpool, and now, Chloe Kristyn and Modern Citizen. Stitch Fix is also proud to offer seven labels for Plus Maternity fashion.
"The average US woman is a size 16, but Plus size sales accounted for just 19% of the apparel market last year, so it's clear that despite the obvious need, size-inclusive fashion is far from mainstream," explains Madison Young, head of plus division at Stitch Fix. "At Stitch Fix we've spent the past decade making personal styling accessible to millions of people and are committed to serving all clients equally, no matter their size, fit, style, or spending preferences. This commitment, combined with our deep understanding of fit and size means we are ideally placed to tap into unmet consumer needs and lead the retail industry in offering plus clothing."