Today we live in a world of limitless possibilities, where shopping offers a dizzying selection of choice, even more so online. Finding clothes that capture your style and fit perfectly is harder than ever, and that's especially true for jeans, with most people trying on as many as six pairs to find just one they love.
At Stitch Fix, our powerful personalization platform makes it easy for our clients to find jeans that match their style and fit just right. So it's no surprise, we've become the place our clients come to find their perfect pair.
Every year, around one in five of our US clients' ask their stylist for a pair of jeans in their Fix, and jeans are one of the most searched for items by our clients in Freestyle. These combine to make jeans one of biggest selling categories – in the past year* alone, we sold about 5 million pairs of jeans, which is almost 10 pairs per minute! Our personalization capabilities satisfy clients time and time again – for every ten pairs of jeans we send to Women's clients through Freestyle, seven are kept!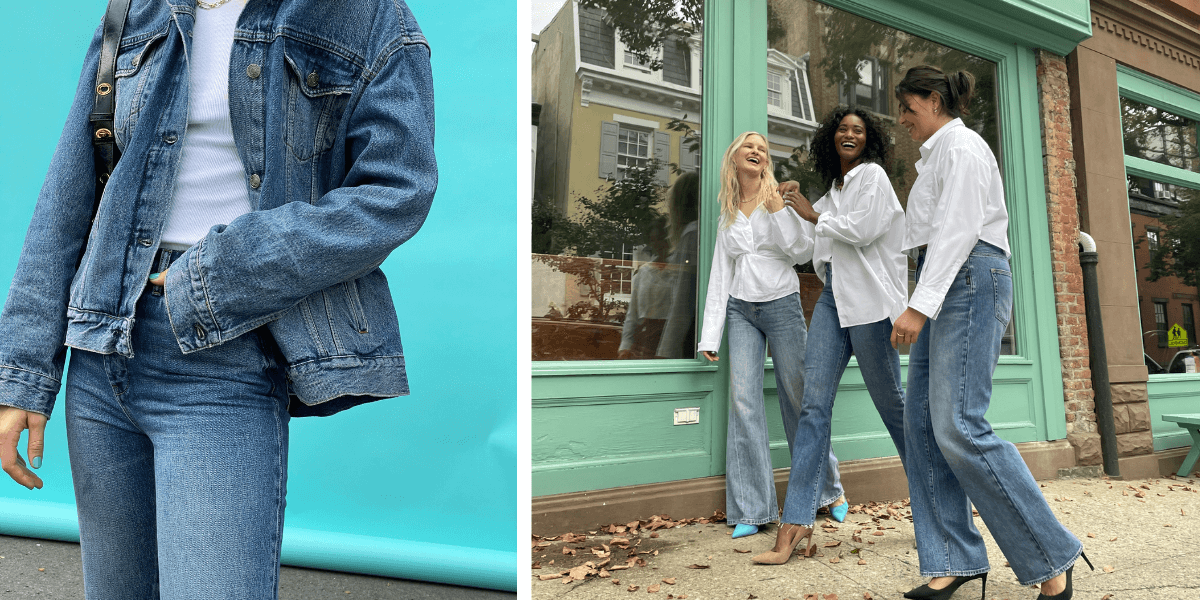 Journey of a Jean: From Fix and Freestyle to Your Closet
With more than 2,500 styles, plus over 320 fits across for Women and 375 fit combinations for Men, we have a jean for everyone, both in size and style. Today, we work with over 65 denim brands across our Men's and Women's lines, from well known national brands, like MOTHER, ReDone, Frame, PAIGE, Levi's, Good American, 7FAM, AG, Hudson, and Joe's Jeans, to our own exclusive brands we design at Stitch Fix. 
But we don't just have variety. Stitch Fix does the legwork to find our clients the pair made for them – jeans that fit them perfectly, are a style that uniquely expresses who they are, and that they wear again and again. Here's how we get the right denim to our clients. 
Understanding Our Clients

We take the time to deeply understand our clients' unique individual needs, asking questions about their size, fit and price range, and creating fun and engaging ways for them to communicate their personal style with us. 
Our first step to getting clients the perfect jeans is through their Style Profile. When clients sign up for Stitch Fix, we ask them a range of questions – from what styles they like and the size they usually wear to what areas of their body they like to show more or less of and what colors to avoid. Specifically when it comes to fit and size, we ask Men's clients questions like "How do you like your jeans to fit" to go beyond the numbers and understand how our clients think and feel about clothes. 

Finessing through Feedback

We also get feedback from clients after nearly every order, with more than 85% of clients voluntarily leaving feedback at checkout. Every time a client checks out, they rate whether each item was too big, too small, or just right. They also leave written comments that give more nuance to their quantitative feedback. All this gives us a wealth of information on the true size of products and how they're fitting clients, such as if a specific style is running small across a certain size, as well as where the item runs small. For example, we can see that a specific pair of jeans in size 12 is running big in the hips for our clients.  

Understanding Our Merch 

Because there is no industry standard for what constitutes any given size, and the dimensions used by different manufacturers vary widely, people's judgments of their own sizes can be inconsistent. That's why we also take our own measurements for every item in our inventory. For example, we take anywhere from 10-40 data points of measurements on Men's Clothing to ensure detailed fit information, working with our internal tech design team to identify the correct points of measure for each specific fit and then connecting with our vendor partners to ensure their styles fit into our guidelines.
Bringing it Together: Advanced Algorithms and Stylists Work Together for Precise Fit and Size

Next, we take this information and feed it into our unique proprietary size algorithms, which assigns each client and item an even more specific size. For example, clients might say they're a size 4, 6, 8, 10, etc., but based on the size and fit feedback from clients and the measurements we take for each item, we can assign both our clients and the items in our inventory an even more nuanced size, say 6.4 or 8.3. This allows us to match a client to an item based on their size and fit with even more precision. 
Then our stylists can make more subjective decisions on which size would be best for clients based on the individual specific situations they share in their Fix Request Note as well as previous item feedback. For example, if a client writes in their Fix Request Note that they are in between sizes or prefer a looser fit, stylists can use their expertise to decide on a size, or if a client expresses interest in trying something outside their usual preferences, a stylist can send something a bit more risky.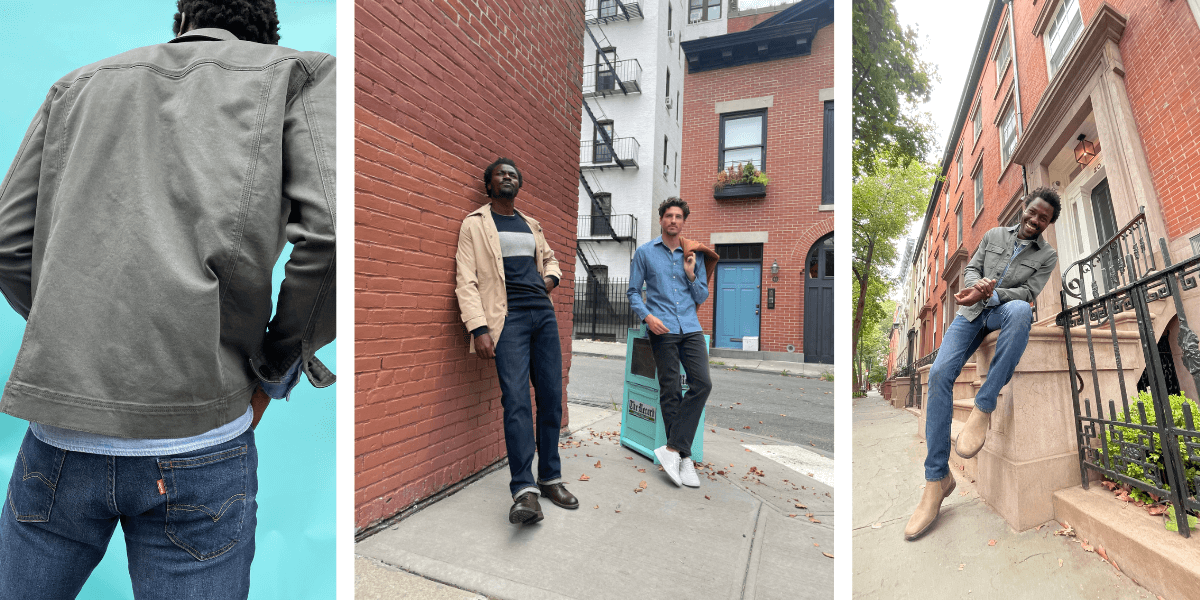 Refining Using Client Feedback 

After every order in Fix and Freestyle, clients share feedback on the size of the item, as well Fit/Cut, Price, Style, Quality, and Price. This gives us more data to power our algorithms, refine our denim to fit our clients' needs even better, and help partners – as well as our own designers – make even better design choices.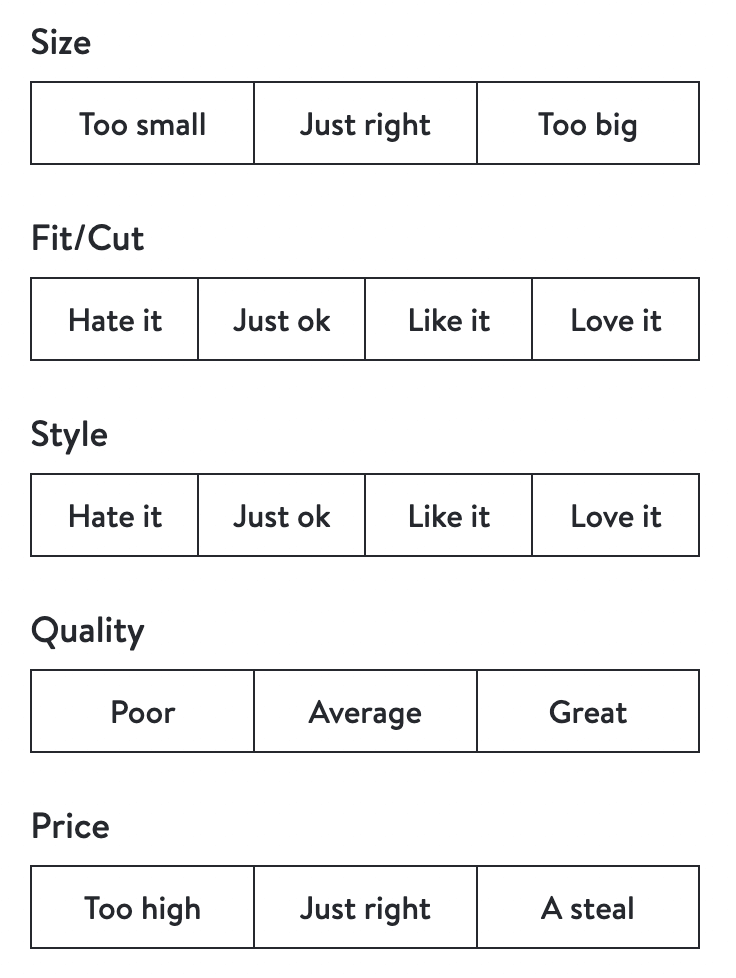 No other retailer is providing this level of feedback and data to vendors. By providing our vendor partners with the insights from clients, they are improving fit and size of their items, and we're ensuring our clients have the clothes they'll love, that they will wear time and time again.
We launched Liverpool's Plus denim line on Stitch Fix, and we've provided client feedback through our vendor portal and strategic discussions with their team over the years. Since launching in 2017, they've increased their positive Fit and Style feedback from clients by over 6%, with nearly three quarters of clients giving positive feedback on the styles. Clients are loving what Liverpool has been able to offer and how well these jeans fit their needs – they are now a top Plus Denim Vendor on Stitch Fix. 
Our technical design experts also provide improvements for brands that directly address pain points from clients. For Men's denim brand Mavi, our team provided fit/size segmentation data and suggestions to their design team. Customers shared feedback that they wanted a higher back rise & comfort, and that they preferred a slimmer leg opening. These comments were incorporated into the "Steve Athletic Fit" Jean, which is now a top performing style across all Athletic offerings for Men!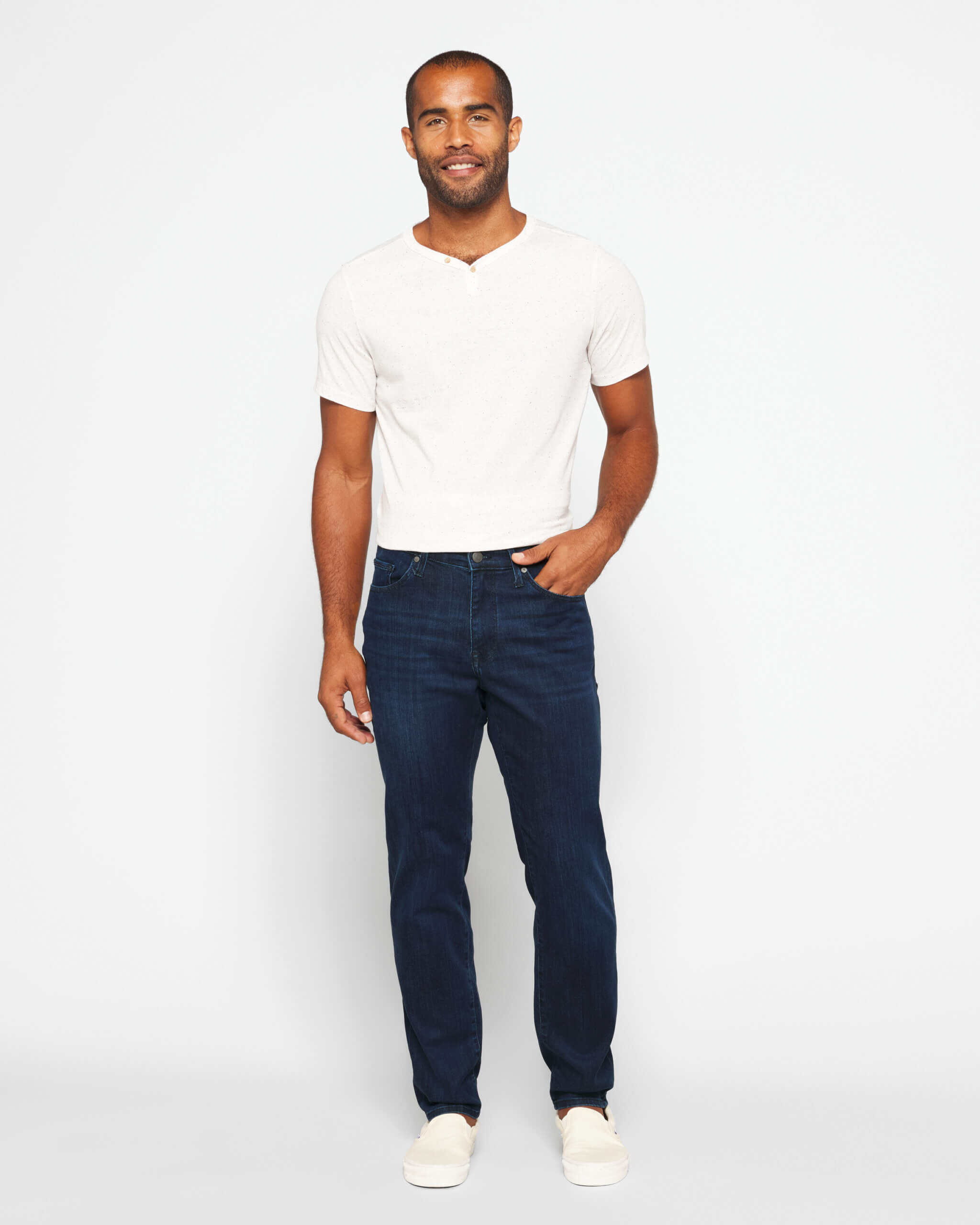 We've reached milestones in delighting our clients with denim – based on client feedback after check out, denim consistently receives the highest positive Fit/Cut feedback of any category on Stitch Fix, meaning our clients indicate they "Like" or "Love" the fit after trying on their denim at home. 70.2% of US Women's clients say they Like or Love the fit of their denim, which is nearly 3% higher than the average rating of all other categories. 
We will continue to harness our powerful algorithms and stylists to help clients discover even more items and categories that help them feel their best everyday. Visit Stitch Fix today to search for the perfect pair in Freestyle, or request denim in your next Fix.  
*Fiscal year August 2020-July 2021