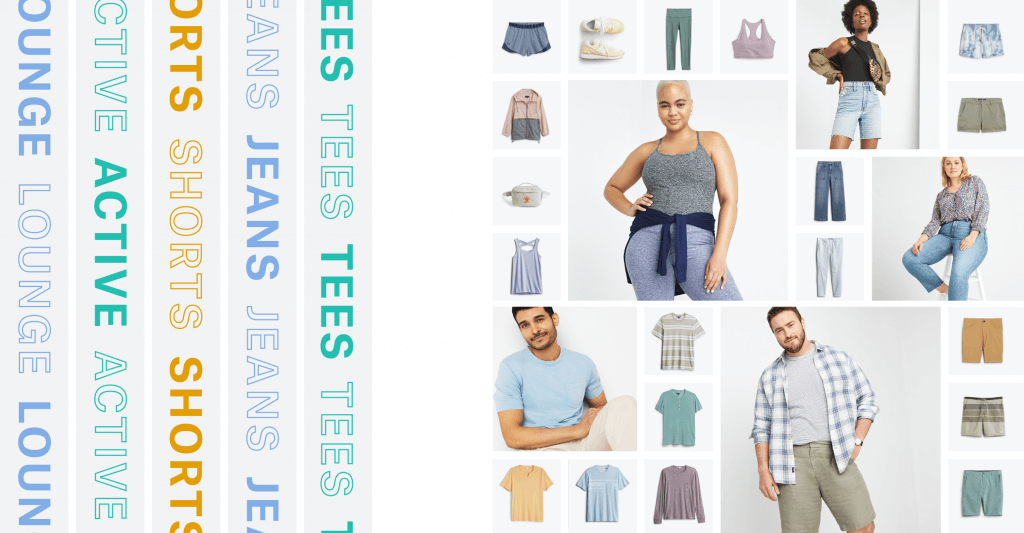 We're always developing new ways to help people find what they love, whether that's in a Fix — a selection of items personally selected by our expert stylists — or by recommending items curated just for you in your very own personal Shop. We're now adding to your Shop experience with Shop by Category. 
Shopping by category is a new way to easily discover pieces whatever your occasion or need within a range of categories based on occasion, brand, or item type — whether you're looking for the latest in athleisure or a new dress or sandals for a weekend getaway. Shop by Category builds on the Shop experiences that make it even easier to find the clothes, shoes and accessories you'll love.
We're launching with more than 40 curated categories for both men's and women's apparel, from seasonal categories like Mood Boosting Colors and Fresh Florals as we head into warmer months, to occasions like Date Night and Outdoor Adventure, as well as curated picks like Dresses & Jumpsuits and Jeans. We'll be regularly updating your Shop's categories depending on the season, emerging trends, and what new items we know you'll love the most.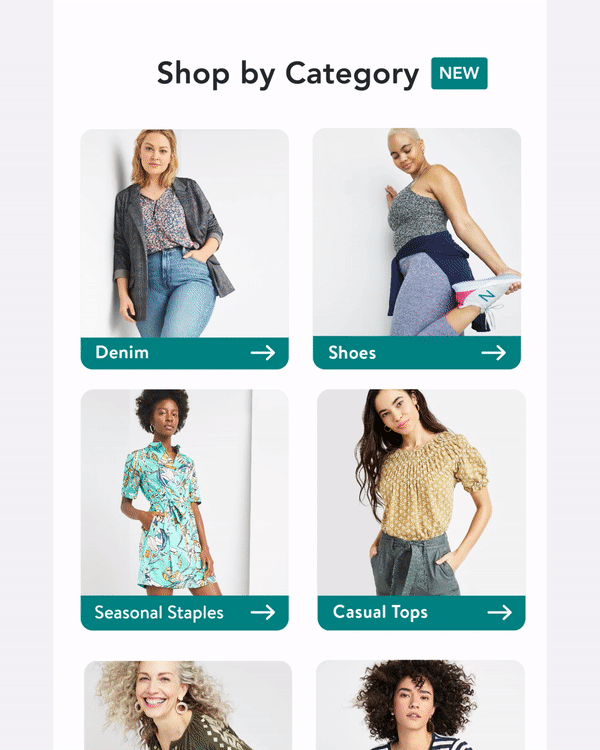 Here's how it works: based on what you've already shared with us about your style, size and fit, we curate items in each category that are meant just for you. You can shop directly from your personal categories page, or tap through to see even more recommendations from categories we think you'll love. Because your Shop is completely tailored to you — and different from anyone else's — you can say goodbye to endless scroll and easily discover items that will inspire you to look and feel your best.
Just like in Shop Your Looks and Buy it Again, the items in your Shop by Category will update in real-time as our inventory refreshes daily, so you can keep checking back to discover what's new and trending for you.
This is just the latest update on our journey to making your Stitch Fix experience even more personal, inspiring and joyful.